Lacy Davis
Associate Professor
School of Allied Health
NURS 306
318-342-1811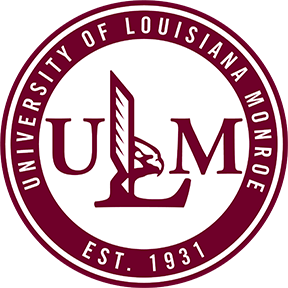 Lacy Davis, MS
Associate Professor, Radiologic Technology

Education
MS
2010, Master of Radiological Sciences - Education Administration
Midwestern State University, Wichita Falls, TX
BS
1999, Radiologic Technology
Northeast Louisiana University
Biographical Sketch
I have been employed by ULM since August of 2006 as an instructor, and was reappointed as an Assistant Professor of Radiologic Technology upon completion of my Master of Science degree in 2010 and then granted tenure and promotion to Associate Professor in 2017. As an employee of ULM, I have been active in teaching, advising, course development, and assisting with a full curriculum change as well as a full eight-year reaccreditation for the Radiologic Technology program. I am passionate about service to the University and the community and as advisor to our professional student organization, Chi Beta Gamma; I encourage students to be active in both. I have been active in our state society by presenting and by serving on committees as both chair and member. I am also a member of our national society and serve as an assessment writer for the American Registry of Radiologic Technologists.
Licensure & Certification
CERT, American Red Cross/ Dept. of Homeland Security. (July 17 2007 - Present)
Radiographer, ARRT. (July 1999 - July 31 2021)
Radiographer, Louisiana State Radiologic Technology Board. (May 1999 - May 31 2021)
BLS for HCP Instructor, AHA - Glenwood Regional Medical Center. (February 2009 - February 2021)
Healthcare Provider, OLOL College. (September 10 2010 - January 10 2015)
Research Interests
I believe research is a vital part of the imaging sciences. While the research I have done may not be all publications, I do stay current with the advancements and technology. My main research passion is forensics. I completed my grad school thesis project on forensic imaging and I incorporated this into my pathology courses. Another one of my courses, RADT 4000, is a research course. In this course, I guide students through the ins and outs of APA style formatting, instruct them in databases to utilize in research, and help them prepare their own research projects and presentations on topics varying from pathologies to specialty modalities in the imaging sciences. I have used my knowledge of trauma radiography and first aid to teach 4th grade cub scouts how to handle real life accidents and injuries. They actually got to use what they learned on me when I severely injured my own ankle during our next hiking adventure! I spend a great deal of time researching topics for my courses to bring fresh and current information to them in new, exciting methods.
Recent Publications
Davis, D. Incorporating Cultural Competence into the Classroom.
Davis, D. (2008). Respiratory Syncytial Virus. Monroe, LA: The News Star.
Davis, D. The Role of Radiology in Workers' Compensation.
Awards & Honors
February 2016 ASRT Foundation Scholarship - application denied.
August 2008 Radiologic Sciences Scholarship Award.
August 2007 Radiologic Sciences Scholarship Award.
Courses Taught
RADT 1001Introduction, 6 course(s)
RADT 2000FUND OF MEDICAL IMAGING, 24 course(s)
RADT 2001INTRO TO IMAGING SCIENCES & HC, 1 course(s)
RADT 3010PATIENT CARE LABORATORY, 3 course(s)
RADT 3013Radiograph Procedure, 1 course(s)
RADT 3014Radiogr Proc Lab, 4 course(s)
RADT 3015Clin Radiography, 3 course(s)
RADT 3024Clin Radiography, 3 course(s)
RADT 3027CLINICAL RADIOGRAPHY, 3 course(s)
RADT 4000RESEARCH METHODS & INFORMATION, 12 course(s)
RADT 4003Radiograph Exposure, 1 course(s)
RADT 4005RADIOBIOLGOY, 6 course(s)
RADT 4010Adv Procedures Lab, 9 course(s)
RADT 4012ADV PROCEDURES LAB, 28 course(s)
RADT 4013ADV CLINICAL RADIOGRAPHY, 25 course(s)
RADT 4019PATHOLOGY, 15 course(s)
RADT 4020PATHOLOGY, 15 course(s)
RADT 4025RADIOLOGIC OPERATIONS, 16 course(s)
RADT 4032ADV CLINICAL RADIOGRAPHY, 15 course(s)
RADT 4059ULTRASONOGRAPHY, 2 course(s)
RADT 4063MAGNETIC RESONANCE IMAGING, 6 course(s)