Kathy Davenport
Assistant Professor
Kitty DeGree School of Nursing
NURS 209
318-342-1671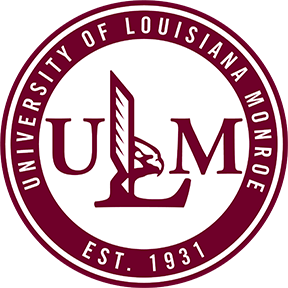 Kathy S Davenport, MSN
Assistant Professor, Nursing

Education
MSN
1988, Dual Track - Nursing Education/Nurse Practitioner
University of Central Arkansas, Conway, AR
BSN
1977, Nursing
Harding University, Searcy, AR
Biographical Sketch
Kathy Davenport holds a BSN from Harding University, Searcy AR (1977) and the MSN from the University of Central Arkansas, Conway, AR (1988). She has practiced as a registered nurse until 2014 and has worked as a nurse educator from 1988 until the present. She has taught nursing at Harding University (1987-1989) and at the University of Louisiana at Monroe (ULM) since 1989. At ULM, she taught 20 years in advanced medical-surgical nursing, served as a Department Head in the College of Nursing for 4 years, and has taught most recently in Fundamentals of Nursing. She has been employed locally in nursing practice as a prn staff nurse at North Monroe Hospital, St. Frances Medical Center, and St. Frances LHC Specialty Hospital. She has traveled to Princeton, NJ three times to serve as an item writer for the National Council of Nursing's licensure exam (NCLEX). She has served numerous times as an expert witness in malpractice litigation on behalf of the plaintiff.
Licensure & Certification
Registered Nurse licensure, Louisiana State Board of Nursing. (July 1978 - Present)
RN Licensure, Arkansas State Board of Nursing. (June 1977 - Present)
Research Interests
Research interests include pain management and variables that affect cardiovascular function.
Awards & Honors
May 2001 Clinical Practice Award.
May 1999 Clinical Practice Award.
November 1998 Outstand Alumnus Award.
September 1998 Sister Jerome Crowley Endowed Professorship in Nursing.
July 1998 Item Writer, NCLEX-RN Exam.
May 1996 Teacher of the Year Award, NLU School of Nursing.
August 1995 Item Writer, NCLEX-RN Exam.
December 1994 Item Writer, NCLEX-RN Exam.
Courses Taught
NURS 2004HEALTH ASSESSMENT, 10 course(s)
NURS 2005HEALTH INTERVENTION I, 2 course(s)
NURS 2007NURSING SCIENCE PRACTICUM I, 5 course(s)
NURS 2009FUND PROF NURSING PRACTICE, 8 course(s)
NURS 4003Adv Nursing Science Seminar, 9 course(s)
NURS 4005Adv Adult Health Nursing, 10 course(s)