Tammy Dannehl
Assistant Professor
Kitty DeGree School of Nursing
Nurs 329
318-342-1674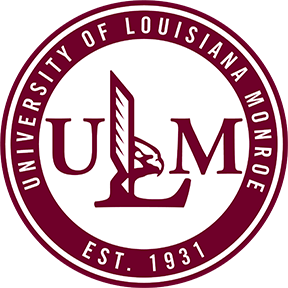 Tammy R Dannehl, MSN
Assistant Professor, Nursing

Education
MSN
2016, Master of Nursing
Grand Canyon University
BSN
2013, Bachelor of Science in Nursing
Northwestern State University of Louisiana
Biographical Sketch
Tammy Dannehl is an assistant professor of nursing in the Kitty DeGree School of Nursing at the University of Louisiana in Monroe. Tammy assists in teaching nursing concepts to pre-nursing students. She is lead faculty in the second medical-surgical nursing course and a synthesis course to junior nursing students. Tammy especially enjoys teaching students alternate strategies for learning and providing instruction in the clinical setting. Tammy began her nursing career in 1994 after obtaining an Associate Degree in Nursing from Louisiana State University at Alexandria, Louisiana. In 2013, Tammy received a Bachelors of Science in Nursing from Northwestern State University in Natchitoches, Louisiana. While pursuing her Masters of Science in Nursing with an emphasis in Nursing Education from Grand Canyon University in Phoenix, Arizona, Tammy joined the Kitty DeGree School of Nursing as faculty. Her clinical experience includes adult nursing in the emergency room, medical-surgical unit, acute rehabilitation, home health, and utilization review. Nursing organization memberships include: American Nurses Association, Louisiana State Nurses Association, and Sigma Theta Tau. Outside of nursing, Tammy enjoys traveling with her family and playing with her grandsons.
Licensure & Certification
Registered Nurse, Louisiana State Board of Nursing. (July 21 1994 - January 31 2018)
Registered Nurse, Arkansas State Board of Nursing. (July 12 2013 - December 31 2017)
Research Interests
Tammy has research interest in the use of simulation in the nursing school to help theory to practice, introduce or reinforce clinical procedures, promote critical thinking and reasoning skills, and to promote communication in a safe, controlled environment. In addition, she has research interest in the use of metacognitive strategies by nursing students to promote learning and develop critical thinking skills.
Awards & Honors
February 2016 Member.
Courses Taught
NURS 2000NURSING CONCEPTS, 1 course(s)
NURS 2080BASIC PRIN OF PHARMACOLOGY, 1 course(s)
NURS 3028ADULT HEALTH NURSING 2, 22 course(s)
NURS 3030NURSING SYNTHESIS 2, 6 course(s)