Joshua Comer
Assistant Professor
School of Humanities
Walk 2-120
318-342-1400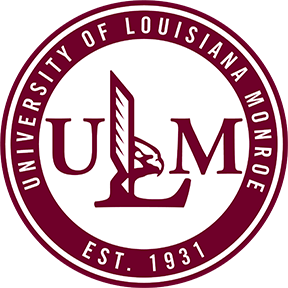 Joshua Comer, PhD
Assistant Professor, Communication

Education
Ph D
2015, Communication and Rhetoric
Rensselaer Polytechnic Institute
MA
2010, Cinema and Media Studies
DePaul University
BS
2008, Journalism
Bowling Green State University
Recent Publications
Comer, J. L. (2011). Review of Enemyship: Democracy and counter-revolution in the early republic by Jeremy Engels (pp. 499-502). Rhetoric Society Quarterly.
Comer, J. L. (2014). Another time: Novelizing history after the canon in Matheson (pp. 225-238). Lanham, MA: Rowman & Littlefield.
Comer, J. L. (2008). Tracing sea-change: From The Tempest to The New York Times (pp. 137-149). Quidditas: Journal of the Rocky Mountain Medieval and Renaissance Association.
Whitburn, M. D., Comer, J. L., Hubbell, G. S., Litterio, L. M., Lutzky, R. A., Rancourt, M. A. (2011). Elocution and feminine power in the first quarter of the twentieth century: The career of Carolyn Winkler (Paterson) as performer and teacher (pp. 387-405). Rhetoric Review.
Ulin, D. L., Comer, J. L. (2014). By the numbers: California in world literature (pp. 46-53). Boom: A Journal of California.
Research Grants
Anderson, J. (Co-Principal), Pace, L. (Co-Principal), Rogers, W. (Co-Principal), Holloway, C. (Supporting), Rowley, B. (Supporting), Comer, J. (Supporting), Wilson, C. T. (Supporting), Michaelides, C. (Supporting), Carpenter, R. (Supporting), "Culture, Language, and Identity: Decline, Death, and Reimagination" (Not Funded), Sponsored By University of Louisiana at Monroe, $180,000. (2018 - Present).
Awards & Honors
2019 Doll and Henry Biedenharn Jr. Professorship in Communication.
2009 Cinema and Media Studies Graduate Fellowship.
2008 President's Award for Outstanding Academic Achievement.
Courses Taught
COMM 1010HONORS COMMUNICATION STUDIES, 1 course(s)
COMM 1018INTERPERSONAL COMMUNICATION, 2 course(s)
COMM 2002MEDIA PERFORMANCE, 1 course(s)
COMM 2010WRITING PROF COMMUNICATIONS, 8 course(s)
COMM 2090PRACTICUM, 7 course(s)
COMM 4000COMMUNICATION CAPSTONE, 1 course(s)
COMM 4030INVESTIGATIVE JOURNALISM, 1 course(s)
COMM 4090INTERNSHIP, 7 course(s)
COMM 5002QUANTITATIVE RESEARCH METHODS, 1 course(s)
COMM 5010COMMUNICATION THEORY, 1 course(s)
COMM 5090INTERNSHIP, 4 course(s)
MCOM 5090INTERNSHIP, 2 course(s)