Jill Comeau
Associate Professor
Clinical Sciences
PHSV 104
318-342-1814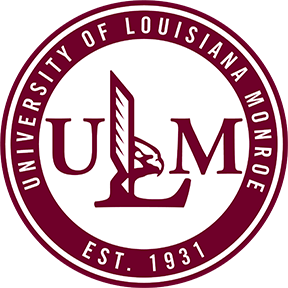 Jill M Comeau, PharmD
Associate Professor, Pharmacy

Education
PharmD
2008, Pharmacy
Massachusetts College of Pharmacy Boston
Biographical Sketch
I am a board certified oncology pharmacist and currently practice as gratis assistant professor at the LSU-Health School of Medicine. My practice site is located at the Feist-Weiller Cancer Center in Shreveport which serves patients from Shreveport to Monroe, East Texas, and as far south as Lake Charles. We treat an indigent patient population with cancer according to evidence-based medicine as well as taking into account their social and economic struggles.
The clinics I am involved in include: breast, brain and sarcoma clinic, lung and head and neck clinic, digestive clinic, and benign and malignant hematology clinic. My role is multifaceted and involves collaboration with hematology/oncology physicians and nurses to provide optimal patient care. One of my main activities includes developing supportive care plans for cancer patients including but not limited to preventing and treating nausea and vomiting, pain, constipation, infections, etc. I also counsel patients on oral cancer therapy, supportive care medications as well as verify home medications and herbal products to account for adherence as well as interactions with current cancer treatment. I provide medication-based information to physicians as well as perform pharmacy informatics duties.
My main research areas of interest include retrospective reviews and patient education. It has focused on efficacy, toxicity, and drug interactions with cancer treatments in patients with hematologic malignancies. I am also expanding into research involving pharmacy-based medication education. I am also interested in academic research regarding the role of pharmacy students in oncology practice.
Research Interests
Hematology/Oncology Patient Outcomes
Medication Adherence
Patient Education
Pharmacy Students Role in Oncology Services
Licensure & Certification
Board Certified Oncology Pharmacist, BCOP
Board of Pharmacy Specialist

Basic Life Support
American Heart Association

Advanced Cardiac Life Support
American Heart Association

Pharmacist
Louisiana Board of Pharmacy

Pharmacist
Massachusetts Board of Pharmacy

Pharmacist
Pennsylvania Board of Pharmacy

Pharmacy Teaching Certificate
Mercer College of Pharmacy and Health Sciences
Teaching Certificate Program Completed including 15 CE hours, 2 hours of didactic lecturing, and 8 hours of small group facilitation
Pharmacist
Georgia Board of Pharmacy

Awards & Honors
January 2012 Gratis Asistant Professor of Medicine in the Feist Weiller Cancer Center and the Bone Marrow transplant unit of the LSUHSC-Shreveport.
Courses Taught
PHAR 5088Disease Pathogen & Pharm Iv, 1 course(s)
PHRD 4079SELF CARE/PATIENT ASSESS I MOD, 3 course(s)
PHRD 5004ADVANCED COMMUNICATION, 7 course(s)
PHRD 5035HEMATOLOGY/ONCOLOGY MODULE, 5 course(s)
PHRD 5051AGING DRUG USE IN ELDERLY, 5 course(s)
PHRD 5061WOMEN'S HEALTH AND PHARMACIST, 4 course(s)
PHRD 5065CLINICAL PHARMACY CAREER DEV, 3 course(s)