Carolyn Murphy
Associate Professor
School of Allied Health
CALD 111
318-342-1639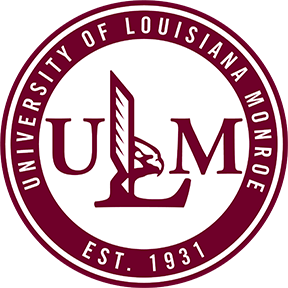 Carolyn J Murphy, OTD
Associate Professor, Occupational Therapy
Academic Fieldwork Coordinator (MOT)
Education
OTD
2011, Occupational Therapy
Rocky Mountain University of Health Professions
MA
2003, Gerontology
University of Louisiana at Monroe
BS
1987, Occupational Therapy
Northeast Louisiana University
Biographical Sketch
I have lived in Monroe most of my life. I married my high school sweetheart and we have been blessed with three children, a son and daughter-in-law, and two precious grandchildren. My favorite moments are when my family is together. Most of my free time is spent spoiling my grandchildren! I am an active member of Lakeshore Baptist Church and I enjoy reading, swimming, and shopping.
After graduating from Northeast Louisiana University (NLU) in December 1987 with a bachelor's degree in occupational therapy, I began my career as a staff occupational therapist at St. Francis Medical Center in Monroe, LA. My degree allowed me to work in many different settings, treating patients from birth to older adulthood. In 1998, I accepted a teaching position at NLU, now University of Louisiana – Monroe, in the occupational therapy program and I have been here since that time.
I love the profession of occupational therapy and I love teaching about the profession. I find it rewarding to mentor students to develop a love and enthusiasm for their profession and their clients.
Licensure & Certification
Level I Certified Handwriting Specialist, Handwriting Without Tears. (July 28 2009 - Present)
Registered Occupational Therapist, National Board for Certification in Occupational Therapy, Inc.. (February 19 1988 - March 31 2021)
Licensed Occupational Therapist, Louisiana State Board of Medical Examiners. (March 24 1988 - August 31 2020)
Research Interests
Geriatric occupational therapy interventions
Pediatric occupational therapy interventions
Recent Publications
Calk, P., Murphy, C., Eichhorn, D. (2016). Health Literacy Among Older Adults (pp. pp. 95-108). New York, NY: Springer Publishing Company.
Murphy, C. J. (2015). [Critically Appraised Paper] Investigating the effectiveness of full-time wrist splinting and education in the treatment of carpal tunnel syndrome: A randomized controlled trial. (pp. 8 pages). Bethesda, MD: Evidence Exchange - American Occupational Therapy Association.
Calk, P., Murphy, C. (2018). Picky eaters and mealtime madness (pp. 5-6). Collaborations.
Murphy, C. (2018). The Evidence-Based Practitioner: Applying Research to Meet Client's Needs (pp. 91-92). Occupational Therapy in Health Care.
Mike, E., Murphy, C. (2018). Juvenile Detention: A Community-based Fieldwork Experience (pp. 16-18). Bethesda, MD: OT Practice.
Research Grants
Calk, P. (Principal), Eichhorn, D. (Supporting), Murphy, C. (Supporting), Mike, E. (Supporting), Johnson, B. (Supporting), "Occupational Therapy to Promote Literacy in Children with Physical, Learning, and Behavioral Issues" (Funded), Sponsored By Living Well Foundation, External to The University of Louisiana at Monroe, $30,599. (January 01 2018 - December 31 2019).
Awards & Honors
Spring 2011 Nominated for Foundation Award for Excellence in Teaching.
August 2013 Tenure and Promotion to Associate Professor.
January 2013 Full membership as Graduate Faculty.
March 2001 Favorite Professor Award.
Courses Taught
OCCT 1006PATHOLOGY, 3 course(s)
OCCT 1015Pathology, 1 course(s)
OCCT 2001INTRO TO OCCUPATIONAL THERAPY, 4 course(s)
OCCT 2005EVALUATION, 4 course(s)
OCCT 2008Group Process, 2 course(s)
OCCT 2010HEALTH CARE SYSTEMS, 7 course(s)
OCCT 2022THEORY AND PRACTICE I, 3 course(s)
OCCT 2023Theory & Practice II, 1 course(s)
OCCT 2025THEORY AND PRACTICE LAB, 7 course(s)
OCCT 2026APPLIED LABORATORY, 6 course(s)
OCCT 2028PEDIATRIC LABORATORY, 2 course(s)
OCCT 2029PSYCHOSOCIAL LABORATORY, 10 course(s)
OCCT 2045THERAPEUTIC MEDIA, 7 course(s)
OCCT 2060FIELDWORK PRACTICUM, 4 course(s)
OCCT 2061FIELDWORK PRACTICUM, 15 course(s)
OCCT 5010NEUROLOGY OCCT THERAPY PRACT, 2 course(s)
OCCT 5020FOUNDATIONS OCCT THERAPY, 2 course(s)
OCCT 5030RESEARCH AND EBP, 6 course(s)
OCCT 5070OT METHODS AND APP LAB, 2 course(s)
OCCT 5080APPLIED REASONING AND THEORY, 1 course(s)
OCCT 5090EBP AND BEST PRACTICES, 6 course(s)
OCCT 5100AT ENHANCE OCCT PERFORM, 3 course(s)
OCCT 5110OCCT THERAPY ASSESSMENT, 6 course(s)
OCCT 5120SPECIAL TOPICS CURRENT TRENDS, 4 course(s)
OCCT 5130APPLIED OT RESEARCH I-SEMINAR, 6 course(s)
OCCT 5150OCCUPATION BASED PRACT ADULT, 3 course(s)
OCCT 5170APPLIED OT RESEARCH II, 6 course(s)
OCCT 5210OT PRACTICE - ADULT, 5 course(s)
OCCT 5230CLINICAL PRACTICE I, 8 course(s)
OCCT 5240CLINICAL PRACTICE II, 6 course(s)