Tommie Church
Associate Professor
School of Allied Health
BRWN 123
318-342-1321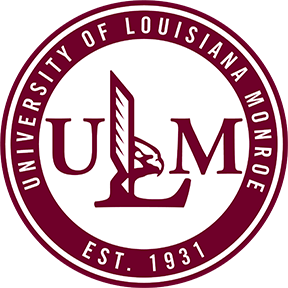 Tommie Church, PhD
Associate Professor, Kinesiology

Education
Ph D
2012, Health Studies
Texas Woman's University
MEd
1996, Exercise Science
University of Louisiana at Monroe (as NLU)
BS
1993, Physical Education
University of Louisiana at Monroe (as NLU)
Biographical Sketch
Dr. Tommie Church is an Assistant Professor for the Department of Kinesiology, in the School of Health Professions, in the College of Health and Pharmaceutical Sciences at ULM. She was born and raised in Monroe, Louisiana, and now lives just north of Monroe, in Sterlington, LA., with her husband, Jerry.
Dr. Church's initial career path was centered around dance. She began her career in dance education in the private sector and owned her own dance school , teaching performing arts dance to students ages 3-adult. In the beginning of her career, she was also a performing member of the Twin City Civic Ballet Company, and became a performing member at Strauss Little Theater of Monroe, where she had leading roles in various musical theater productions over a span of 20 years.
Her educational background includes a B.S. in Physical Education from Northeast Louisiana University, a M.Ed. in Exercise Science from Northeast Louisiana, and a Ph.D. in Health Studies from Texas Woman's University in Denton, TX.
Dr. Church began her employment with ULM(which was NLU at the time) in August of 1996, as a part time instructor teaching the dance and fitness classes for the Department of Kinesiology. She later became a full time instructor teaching core Kinesiology courses as well as courses in Exercise Science and Health. After completing her Ph.D. in 2012, she became an Assistant Professor for Kinesiology, and now teaches courses related to the Health and Physical Education Certification concentration as well as core Kinesiology courses and Graduate courses for the M.S. in Exercise Science program.
Dr. Church serves as the academic advisor for the Kinesiology majors who are athletes as well as those majoring in Kinesiology with a concentration in HPEC. She currently serves on several university committees including the University Athletic Academic Advisory Committee(UAAAC), the Academic Innovation Center Fellows, and the SACS/COC Programs Committee.
Her research interests include obesity prevention through activity and nutrition education, competition anxiety in athletes and dancers, and dance injury prevention.
Her favorite activities outside of ULM academics include spending time with family(especially two grandchildren), fishing, water sports, fitness activities, and going on vacation adventures with her husband, Jerry.
Licensure & Certification
Tested and Approved Member of the Southern Association of Dance Masters, . (Present)
Research Interests
Dr. Tommie Church's research interests include:
obesity prevention through activity and nutrition education
competition anxiety in athletes and dancers
dance injury prevention
methods of maintaining functional fitness and quality of life in older adults
Recent Publications
Hey, W., Lovett, M., Church, T., Hey, D. (2016). Understanding the intentions of teaching styles to improve student learning in Physical Education. KAHPERD Journal.
Hey, W., Lovett, M., Church, T. (2016). Establishing partnership agreements between professional organizations and online sport management academic programs (pp. 15-19). Louisiana: LAHPERD Journal.
Church, T. (2016). Health Literacy Among Older Adults, Chapter 13, Physical activity and exercise in older adults. Springer Publishing Company.
Research Grants
Church, T. M. (Principal), Starks, S. (Co-Principal), "Nutrition Education, Activities and Diet for School Children" (Not Funded), Sponsored By Living Well Foundation, $9000. (2017 - Present).
Awards & Honors
Outstanding Faculty 2010.
July 2016 Lucy Shackleford Professorship.
April 2012 Outstanding Teaching Faculty 2012.
April 2012 PHI KAPPA PHI.
October 2010 Outstanding Faculty 2007.
2000 Dance Educator of the Year 2000.
1995 Best Actress in Musical (Supporting Role) "Damn Yankees".
1988 Best Actress in Musical (Leading Role) "42nd Street".
Courses Taught
CURR 4056STUDENT TEACHING IN HIGH SCH, 7 course(s)
CURR 4084PRACTICUM - ELEMENTARY, 3 course(s)
EXSC 5008NUTRITION AND WELLNESS, 6 course(s)
EXSC 5016SPORT FITNESS RECREAT PSYCH, 5 course(s)
EXSC 5095PROF INTERNSHIP EXERCISE SCI, 5 course(s)
KINS 1001FITNESS RECREATIONAL ACTIVITY, 2 course(s)
KINS 2011INTRODUCTION TO KINESIOLOGY, 12 course(s)
KINS 2021CONCEPTS-PERSONAL WELLNESS, 5 course(s)
KINS 2030PHYS ACTIV SKILLS I (IND/DUAL), 2 course(s)
KINS 2041Personal/Community Healt, 7 course(s)
KINS 3006INTRO TEACHING HLT/PHY ED, 2 course(s)
KINS 3010SPORT AND FITNESS PSYCHOLOGY, 6 course(s)
KINS 3018Fitness Assess Tech, 3 course(s)
KINS 3065FITNESS, 4 course(s)
KINS 4002Ex Prog Design, 2 course(s)
KINS 4003TESTS & MEASUREMENTS PHY ED, 4 course(s)
KINS 4010EXERCISE IN HEALTH & DISEASE, 2 course(s)
KINS 4017SCHOOL HEALTH PROBLEMS, 11 course(s)
KINS 4019Modern Fitness, 1 course(s)
KINS 4031METH & MATERIALS IN HEALTH ED, 4 course(s)
KINS 4035PRACT IN PHY ED (GENERAL), 11 course(s)
KINS 4041Worksite Health, 1 course(s)
KINS 4042HEALTH PHYS ED PROGRAM DEVL, 21 course(s)
KINS 4043CHEP EPIDEMIOLOGY, 7 course(s)
KINS 4045ISSUES IN KINESIOLOGY, 10 course(s)
KINS 4046HLTH & PROM MULTICULTURAL POP, 3 course(s)