Michael Chenoweth
Associate Professor
School of Sciences
HANN 324
318-342-1887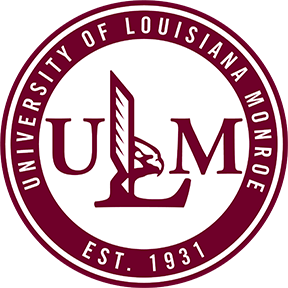 Michael S Chenoweth, PhD
Associate Professor, Geography

Education
Ph D
2003, Geography
University of Wisconsin - Milwaukee
MA
1997, Geography
University of Arkansas
Biographical Sketch
Michael (Sean) Chenoweth
The University of Louisiana at Monroe
Associate Professor – Geography
School of Sciences
Dr. M. Sean Chenoweth, Director of Research for the Precision Agriculture & Unmanned Aircraft Systems Research Application Center at ULM.
He has been involved with geospatial technologies for about 25 years and has extensive knowledge and research background in Geomorphology, Geographic Information Systems (GIS), Remote Sensing (RS), and Global Positioning Systems (GPS). Many of his research projects involve limestone (karst) terrains and the use of geospatial technologies along with field verification. His early research was in the Florida Everglades while at the University of Miami working closely with the Federal, State and NGO's on land management practices in a karst terrain. At the University of Arkansas he studied sinkholes and caves along the Buffalo National River. This project involved the creation of a geospatial database of sinkholes and detailed geomorphometric field measurements. He worked as a visiting scientist for the United Nations Environment Program (UNEP) at the EROS Data Center. There he worked on assignments involving satellite image interpretation to create maps of North Korean agricultural potential & protected forest areas in central Africa. At the University of Wisconsin – Milwaukee he started working with tropical karst terrains in Middle America. He worked with the Belize Citrus Growers Association to create maps of citrus groves concentrating on tree age and health. Extensive research has been conducted on the Jamaican Cockpit County using field work and satellite imagery to examine karst landforms, classify land-use & land-cover, and soil distribution patterns. Currently, at ULM, Dr. Chenoweth is working with unmanned aerial systems (UAS) and agricultural applications in northeast Louisiana. This research is a continuation of his past experiences using remotely sensed images to study agriculture and the natural world. A fixed wing unmanned aerial vehicle (UAV) equipped with a multispectral infrared camera and GPS is used to create detailed crop health (NDVI) maps of an agriculture field. He is the Principle Investigator of a grant recently awarded to ULM by the Delta Regional Authority (DRA.gov) in the amount of $110,000 to train farmers how to use UAS.
Research Interests
Geomorphology: Arkansas - karst sinkhole distribution on along the Buffalo National River; Jamaican - Cockpit Country; Barbuda - karst aquifer saltwater intrusion
Geospatial Technologies: Geographic Information Systems (GIS), Remote Sensing (RS), Global Positioning Systems (GPS), Ground Penetrating Radar (GPR), Unmanned Aerial Systems (UAS)
Archaeology: Louisiana - Poverty Point World Heritage Site
Licensure & Certification
Open Water Diver
Scuba Schools International (SSI)
Open Water Diver certification.
Amateur Radio Technician Class Operator License
Federal Communications Commision (FCC)
The privileges of a Technician Class operator license include operating an amateur station that may transmit on channels in any of 17 frequency bands above 50 MHz with up to 1,500 watts of power. Technician Class licensees also have privileges in four amateur service bands in the HF range (3-30 MHz).
Remote Pilot (Part 107)
Federal Aviation Administration (FAA)
Remote Pilot - Small Unmanned Aerial Systems (SUAS)
Awards & Honors
May 2011 Outstanding Colloquium Presenter.
April 2011 Faculty Award of Excellence.
2010 Dean's Performance Award for Service.
Courses Taught
AGRI 4035Principles of Gis, 2 course(s)
AVIA 4080IMAGE INTER GEOSPATIAL INFO, 3 course(s)
GEOG 1001REGIONAL GEOGRAPHY, 50 course(s)
GEOG 1002REGIONAL GEOGRAPHY, 30 course(s)
GEOS 1001EARTH SCIENCE, 2 course(s)
GEOS 4035PRINCIPLES OF GEOG INFO SYST, 11 course(s)
GEOS 4050REMOTE SENSING OF ENVIROMENT, 10 course(s)
GEOS 5091DIRECTED STUDY, 1 course(s)