Michael Chenoweth
Associate Professor
School of Sciences
HANN 324
318-342-1887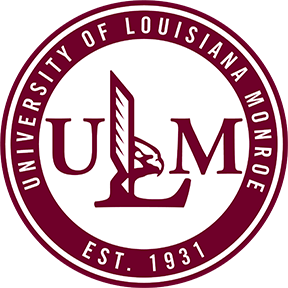 Michael S Chenoweth, Ph D
Associate Professor, Geography

Education
Ph D
2003, Geography
University of Wisconsin - Milwaukee
MA
1997, Geography
University of Arkansas
Professional Positions
Director of Research, Precision Agriculture and Unmanned Aircraft Systems Research Application Center
Associate Professor, The University of Louisiana at Monroe (ULM)
Instructor, Concordia Parish Math & Science Partnership (MSP)
Instructor, ULM - Math & Science Partnership (MSP)
Instructor, ULM - Math & Science Partnership (MSP)
Instructor, ULM - DAMSALS(2) Project
Lecturer, The University of Wisconsin - Milwaukee
Visiting Scientist, The United Nations Environment Program (UNEP / GRID)
Licensure & Certification
Open Water Diver
Scuba Schools International (SSI)
Open Water Diver certification.
Federal Communications Commission (FCC) Amateur Radio Technician Class Operator License
FCC
The privileges of a Technician Class operator license include operating an amateur station that may transmit on channels in any of 17 frequency bands above 50 MHz with up to 1,500 watts of power. Technician Class licensees also have privileges in four amateur service bands in the HF range (3-30 MHz).
Awards & Honors
May 2011 Outstanding Colloquium Presenter.
April 2011 Faculty Award of Excellence.
2010 Dean's Performance Award for Service.
Courses Taught
AGRI 4035Principles of Gis, 2 course(s)
AVIA 4080IMAGE INTER GEOSPATIAL INFO, 3 course(s)
GEOG 1001REGIONAL GEOGRAPHY, 49 course(s)
GEOG 1002REGIONAL GEOGRAPHY, 29 course(s)
GEOS 1001EARTH SCIENCE, 2 course(s)
GEOS 4035PRINCIPLES OF GEOG INFO SYST, 11 course(s)
GEOS 4050REMOTE SENSING OF ENVIROMENT, 10 course(s)
GEOS 5091DIRECTED STUDY, 1 course(s)