Sharon Chaney
Assistant Professor
School of Health Professions
CALD 204
318-342-1619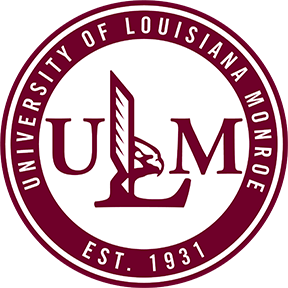 Sharon C Chaney, BS
Assistant Professor, Dental Hygiene
Dental Hygiene Program Director
Education
BS
1971, Dental Hygiene
Loyola University, New Orleans
Biographical Sketch
I am a dental hygienist and director of the ULM Dental Hygiene Program. I started teaching part-time in the program in 1977 and gradually became a full-time faculty member, clinical coordinator and three years ago, program director. I have been a resident of Richland Parish since 1976.
Research Interests
Group learning
Clinical developmental skills.
Licensure & Certification
Basic Life Support
American Heart Association
Basic Life Support
Registered Dental Hygienist License Texas
Texas State Board of Dentistry

Nitrous Oxide-Oxygen Sedation Certification
Louisiana State Board of Dentistry
Certification to administer Nitrous oxide -oxygen sedation under direct supervision of a DDS.
Registered Dental Hygienist License Louisiana
Louisiana State Board of Dentistry
License required to practice dental hygiene. I have held a Louisiana license continuously since May 1966.
Local Anesthesia Permit
Louisiana State Board of Dentistry
Permit required to administer local anesthesia. Original permit was obtained in 1998
Awards & Honors
November 2007 Century Tel Accent on Excellence Teacher of the Year Award for role as Clinical Coordinator of the University of Louisiana at Monroe Dental Hygiene Clinic.
April 2001 Louisiana Dental Hygienists' Association, Certificate of Recognition.
April 1997 Alpha Eta Society Membership.
May 1966 Sigma Phi Alpha Membership.
Courses Taught
DHYG 3020CLINICAL DENTAL HYGIENE ORIENT, 8 course(s)
DHYG 3021CLINICAL DENTAL HYGIENE TECH, 4 course(s)
DHYG 3023HEAD & NECK ANATOMY, 3 course(s)
DHYG 3025CLINICAL DENTAL HYGIENE, 6 course(s)
DHYG 4014PERIODONTOLOGY, 8 course(s)
DHYG 4015DENTAL MATERIALS & DENTAL ASST, 4 course(s)
DHYG 4016CLINICAL DENTAL HYGIENE, 5 course(s)
DHYG 4021CLINICAL DENTAL HYGIENE, 10 course(s)
DHYG 4023SEMINAR, 11 course(s)
DHYG 4028CLINICAL DENTAL HYGIENE, 7 course(s)
DHYG 4029CLINICAL DENTAL HYGIENE LEC, 8 course(s)
DHYG 4030PROBLEMS, 9 course(s)
DHYG 4031Adv Periodontology, 2 course(s)
DHYG 4033LOCAL ANESTHESIA & PAIN CTRL, 3 course(s)
DHYG 4034MGMT MED COMPROMISED PATIENT, 13 course(s)