Amanda Carter
Instructor
School of Sciences
Walk 3-27
318-342-3341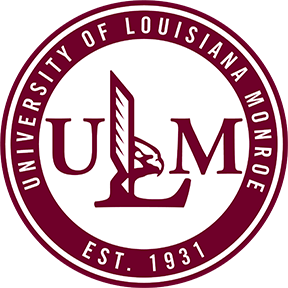 Amanda H Carter, MS
Instructor, Mathematics

Education
MS
2000, Mathematics
Louisiana State University
BS
1997, Mathematics
Northeast Louisiana University
Biographical Sketch
I earned my Bachelor of Science degree in Mathematics from Northeast Louisiana University (now University of Louisiana at Monroe) and earned my Master of Science degree in Mathematics from Louisiana State University. After graduate school, I worked as Information Manager for Faulk & Foster Real Estate for several years. I started teaching at ULM in 2004 and currently teach face-to-face, online, and dual enrollment mathematics courses, primarily Applied Algebra for College Students, College Algebra, Trigonometry, Statistics, Elementary Functions (Pre-calculus), and Calculus I. I have coordinated Applied Algebra, College Algebra, and Trigonometry and have designed several online courses for the ULM Mathematics Department.
I have also served as a Mathematics & Science Partnership Project Planner and Instructor for several school districts. These workshops offer elementary, middle school, and high school teachers continuing education to enhance their mathematics content knowledge, educational pedagogy, and appropriate technology application.
Recent Publications
Martin, P., Carter, A., Picard, A. (2015). Applied Algebra for College Students. Pearson.
Strunk, B. D., Strunk, C. C., Maroun, M., Kaleem, F., Saydam, A. S., Hare, D., Seeber, S., Carter, A., Smith, E., Picard, A. (2008). College Algebra (pp. 149-226). London: Pearson.
Carter, A. (2011). NELATM December 2011 Newsletter.
Awards & Honors
December 2014 Service Recognition Award - 10 Years.
March 2011 Mathematics Department Nominee for 2011 Instructor of the Year Award.
December 2009 Service Recognition Award - 5 Years.
September 2002 Employee of the Quarter.
December 1999 Certificate of Teaching Excellence.
May 1999 David Oxley Memorial Graduate Student Teaching Award.
Courses Taught
FRYS 1001Freshman Year Seminar, 1 course(s)
MATH 0093INTRODUCTORY ALGEBRA, 1 course(s)
MATH 1000MATH RECITATION, 4 course(s)
MATH 1009APPLIED ALGEBRA COLLEGE STUDEN, 20 course(s)
MATH 1010Col Alg With Review, 14 course(s)
MATH 1011COLLEGE ALGEBRA, 38 course(s)
MATH 1012TRIGONOMETRY, 29 course(s)
MATH 1013ELEMENTARY FUNCTIONS, 5 course(s)
MATH 1016ELEMENTARY STATISTICS, 2 course(s)
MATH 1018CONTEMPORARY MATHEMATICS, 21 course(s)
MATH 1031CALCULUS I, 2 course(s)
SCIE 1000MATH WORKSHOP FOR INCOM FRESH, 2 course(s)