John Carr
Professor
School of Sciences
GARR 211
318-342-1796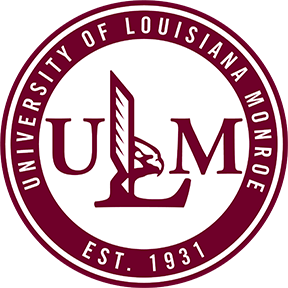 John L Carr, PhD
Professor, Biology

Education
Ph D
1991, Zoology
Southern Illinois University
MS
1981, Wildlife & Fisheries Sciences
Texas A&M University
BS
1979, Zoology
Texas A&M University
Biographical Sketch
Beginning in 1989, John Carr worked as a staff biologist and writer at Conservation International in the nation's capital, including work with RAP (Rapid Assessment Program) in the tropical Andean region of South America. On the faculty at ULM since 1996, he serves as Professor of Biology, teaching human and comparative anatomy, as well as field biology and herpetology. He serves as Curator in the Museum of Natural History for Zoology. Since 2011, he has held the Kitty DeGree Professorship in Biology that helps fund research activities.
His core interests include anatomy, systematics, and ecology and conservation of freshwater and terrestrial turtles in the United States and Latin America. Current work centers on distribution and ecology of amphibians and reptiles of the Mississippi Alluvial Plain and West Gulf Coastal Plain in Louisiana, Arkansas, and Texas. Would-be graduate students from across the US apply to work with him on these topics, so far resulting in the completion of 21 M.S. theses. Softshell, map, and alligator snapping turtle studies are among these.
Ongoing work also includes study of evolutionary relationships and taxonomy of a tropical American group of terrestrial and freshwater turtles (genus Rhinoclemmys)—a decades long effort. Since 2005, Carr has made near-annual visits to Colombia to work with international colleagues on the ecology of Rhinoclemmys and other turtles. He serves as an International Research Associate in the Animal Ecology Research Group (Grupo de Investigación en Ecología Animal) of the Department of Biology in the Universidad del Valle in Cali.
Carr was invited to coauthor a field guide, The Turtles and Crocodilians of the Tropical Andean Countries (Las Tortugas y Cocodrilianos de los Paises Andinos del Trópico), which appeared in 2007. He contributed to this book as a capacity-building tool and aid for students and young biologists in the region from Venezuela to Bolivia. His collaboration with Jeff Boundy to author Amphibians and Reptiles of Louisiana (2017), an identification guide, will be a valuable resource for students and naturalists in the state.
Publications by professor Carr number 60-plus in journals such as Biological Conservation, Chelonian Conservation and Biology, Zootaxa, Southwestern Naturalist, and Tropical Conservation Science. He regularly attends professional meetings with students—opportunities for them to showcase their work and develop communication skills.
Beginning in the 1980's, Carr's research activities have taken him to sites on five continents, including 14 times to Brazil, Colombia, and Ecuador since 2005. He has long been a member of the Freshwater Turtle and Tortoise Specialist Group, a component of the oldest and largest global environmental network, the Species Survival Commission of IUCN (International Union for the Conservation of Nature).
Research Interests
morphology and systematics of turtles
ecology and conservation of turtles
distribution and ecology of Louisiana amphibians and reptiles
Awards & Honors
April 2013 Award for Excellence in Research, College of Arts & Sciences - 2012-2013.
Courses Taught
BIOL 1022PRINCIPLES OF BIOLOGY II, 1 course(s)
BIOL 1023PRINCIPLES BIOLOGY II LAB, 4 course(s)
BIOL 2040HUMAN ANATOMY, 11 course(s)
BIOL 2041HUMAN ANATOMY LABORATORY, 20 course(s)
BIOL 3016COMPARATIVE ANATOMY, 11 course(s)
BIOL 4051FIELD BIOLOGY, 2 course(s)
BIOL 4080HERPETOLOGY, 5 course(s)
BIOL 4099Sr Biology Seminar, 1 course(s)
BIOL 5005RESEARCH METHODS, 1 course(s)
BIOL 5006RESEARCH METHODS LABORATORY, 1 course(s)
BIOL 5026ADVANCED HERPETOLOGY, 2 course(s)
BIOL 5093Special Topic - Zoology, 1 course(s)
BIOL 5094SPECIAL TOPICS: ZOOLOGY, 1 course(s)