Roger Carpenter
Professor
School of Humanities
Walk 2-65
318-342-6739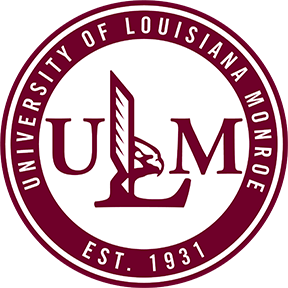 Roger M Carpenter, PhD
Professor, History
Interim History Program Coordinator
Education
Ph D
1999, History
University of California, Riverside
MA
1998,
University of California, Riverside
BA
1996,
University of California, San Diego
Biographical Sketch
I earned a BA in history from the University of California, San Diego, and a MA and Ph.D from the University of California, Riverside. I have authored many scholarly articles and books over my career, including "Times Are Altered with Us:" American Indians from First Contact to the New Republic (Wiley-Blackwell, 2015),American Indian History Day by Day: A Reference Guide to Events (ABC-CLIO, 2012),Term Paper Resource Guide to Colonial American History. (Greenwood Press, 2009), The Renewed, the Destroyed, and the Remade: The Three Thought Worlds of the Huron and the Iroquois, 1609-1650. Michigan State University Press, 2004). I am currently writing Beyond the Mayflower: George Soule and Pilgrim Culture (that is just a working title), which is under contract with University of Missouri Press.
Research Interests
My research interests include Native America, colonization, the North American frontier, the Early Republic,and the Atlantic World. Much of my work has focused on native and European perceptions and beliefs about one another at the time of contact.
Awards & Honors
April 2015 ULM College of Arts, Education, and Sciences, Award of Excellence for Scholarship. 2014-2015..
June 2012 Teaching American History Grant.
June 2011 Teaching American History Grant.
June 2010 Teaching American History Grant, .
2009 ULM College of Arts and Sciences, Dean's Research and Creative Fund Project Award, 2009-2010.
2007-2008 SELECT grant.
2006-2007 SELECT grant.
Courses Taught
FRYS 1001Freshman Year Seminar, 1 course(s)
HIST 2001UNITED STATES HISTORY I, 40 course(s)
HIST 2002UNITED STATES HISTORY II, 22 course(s)
HIST 4049NATIVE AMERICAN HISTORY, 8 course(s)
HIST 4050AMERICAN COLONIAL, 5 course(s)
HIST 4051THE REVOLUTIONARY GENERATION, 4 course(s)
HIST 4064THE AMERICAN FRONTIER, 4 course(s)
HIST 4072COLONIAL LATIN AMERICA, 2 course(s)
HIST 5016Makers Am-1607-1800, 1 course(s)
HIST 5030RESEARCH METHODS, 8 course(s)
HIST 5055MISCELLANEOUS TOPICS, 1 course(s)
HIST 5091DIRECTED READING AND RESEARCH, 1 course(s)
HIST 5099Thesis, 1 course(s)
HUMN 2001EXPLORATION IN THE HUMANITIES, 2 course(s)