Ed Brayton
Professor
School of Management
Cons 115
318-342-1871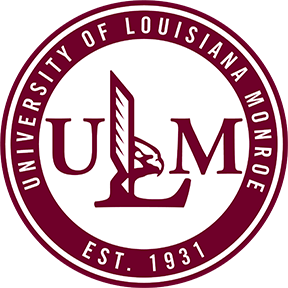 Ed Brayton, PhD
Professor, Construction Management
Director, School of Construction Management & Contractor's Chair
Education
Ph D
2002, Higher Education
Capella University
Biographical Sketch
Director, School of Construction Management at the University of Louisiana at Monroe
who is implementing a transformation plan with the assistance of the Industry Advisory Council (IAC) and the ULM community.

Dynamic construction process and performance improvement leader, trainer and professor with extensive construction supervision and construction project management experience in planning, scheduling, cost control, cost estimating, and construction supervision.

Adept visionary leader who crafted the plan, collaborated with all constituents to build alignment, and executed the strategic plan that resulted in a substantial increase in revenue to the construction management department.

Competently balanced my strong analytical skills with equally strong interpersonal skills and tactical leadership, which allows me to build consensus, mentor talent, develop future leaders, and initiate new programs and processes that empowers teams.
Research Interests
Effective Learning Strategies for Adult Learners
Licensure & Certification
OSHA Authorized Construction Safety Outreach Trainer
OSHA U.S. Department of Labor, Great Lakes OSHA Education Center

Certified Professional Constructor (CPC)
American Institute of Constructors

Certified Professional Estimator (CPE)
American Society of Professional Estimators

Partner in Everything DiSC and The Five Behaviors of a Cohesive Team
Wiley

Awards & Honors
2013 the Deep Conviction and Devotion Award .
2009 "Award of Merit in Gratitude for Your Dedication, Generosity, and Support for AIC .
January 2007 Ferris' Political Engagement Scholar.
2000 "In recognition of visionary leadership in making The Professional Constructor a reality for all." .
1998 Construction Educator Award.
July 1997 Best Chapter Estimating Education Program.
1996 W.A. Klinger Construction Education Award.
March 1993 Safety Training Award .
1978 John Trimmer Construction Educator.
Courses Taught
CONS 1010INTRODUCTION TO CONSTRUCTION, 2 course(s)
CONS 2026MEP PLAN READING, 1 course(s)
CONS 2027MEP PLAN READING LABORATORY, 1 course(s)
CONS 2030SOILS AND TESTING, 1 course(s)
CONS 2031SOILS AND TESTING LABORATORY, 2 course(s)
CONS 3018ESTIMATES, 4 course(s)
CONS 3019ESTIMATES LABORATORY, 4 course(s)
CONS 3030CONSTRUCTION ADMINISTRATION, 2 course(s)
CONS 4005CONSTRUCTION SCHEDULING, 2 course(s)
CONS 4006CONSTRUCTION SCHEDULING LAB, 2 course(s)
CONS 4008ESTIMATES, 3 course(s)
CONS 4009ESTIMATES LABORATORY, 3 course(s)
CONS 4020ASSOC. CONSTRUCTOR EXAM PREP, 2 course(s)
CONS 4030CONSTRUCTION SAFETY, 5 course(s)
CONS 4040CONSTRUCTION CONTRACTS, 3 course(s)
CONS 4064SEMINAR FOR SENIORS, 2 course(s)