Jessica Brady
Clinical Associate Professor
Clinical Sciences
PHAR 115
318-342-1697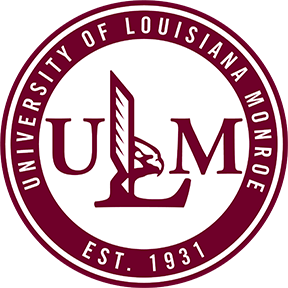 Jessica H Brady, PharmD
Clinical Associate Professor, Pharmacy

Education
PharmD
2007,
University of Louisiana at Monroe
Professional Positions
National Clinical Skills Competition Judge, American Society of Health-System Pharmacists
Clinical Associate Professor, Pharmacy Practice, University of Louisiana at Monroe School of Pharmacy
Pharmacist, Lousiana State University Health - Monroe
ULM Liason, Louisiana Society of Health-System Pharmacists
Adjunct Clinical Assistant Professor of Family Medicine, Louisiana State University Health - Shreveport
Clinical Assistant Professor, Pharmacy Practice, University of Louisiana at Monroe College of Pharmacy
Board of Directors, Louisiana Society of Health-System Pharmacists
Chapter President, Northeast Louisiana Society of Heath-System Pharmacists
New Practitioners Forum Professional Practice Advisory Group, American Society of Health-System Pharmacists
Licensure & Certification
Myers-Briggs Type Indicator (MBTI®) Certified Practitioner
Centers for Application of Psychological Type
CAPT programs emphasize the positive benefits of personality diversity and development, and support understanding, insight, and growth for thousands of people and organizations throughout the world.
Board Certified Pharmacotherapy Specialist
Board of Pharmaceutical Specialties
Pharmacotherapy is that area of pharmacy practice that is responsible for ensuring the safe, appropriate, and economical use of drugs in patient care. The pharmacotherapy specialist has responsibility for direct patient care, often functions as a member of a multidisciplinary team and is frequently the primary source of drug information for other healthcare professionals.
Licensed Pharmacist
Louisiana Board of Pharmacy

Pharmacy-Based Immunization Delivery
American Pharmacists Association
National certificate program for pharmacists providing comprehensive immunization education and training.
Collaborative Institutional Training Initiative in Human Research
Collaborative Institutional Training Initiative
Basic Courses in the Protection of Human Research Subjects. -Biomedical Focus -Social and Behavioral Focus. -Refresher Courses
Licensed Pharmacist
Mississippi Board of Pharmacy

Basic Life Support Provider
American Heart Association

Awards & Honors
May 2017 Tommy Himel Memorial Service Award.
March 2017 NPC Outstanding on Campus Advisor of the Year.
May 2015 Outstanding Service Award.
April 2014 Greek Advisor of the Year.
May 2012 Nominee, Health-System Pharmacist of the Year.
May 2010 Outstanding Affiliate Chapter President.
April 2009 AACP/Wal-Mart Scholar.
Courses Taught
NURS 5008ADVANCED PHARMACOLOGY, 1 course(s)
PHAR 3085Patient Counseling & Comm, 1 course(s)
PHAR 4040Prof Service Accessories, 3 course(s)
PHAR 4070Hospital Pharmacy, 1 course(s)
PHAR 5015Clinical Pharmacokinetics, 2 course(s)
PHAR 5061Womens Health & The Pharmacist, 1 course(s)
PHAR 5086Dis Path Pharm II, 1 course(s)
PHAR 6038Advanced Specialty Pharmacy Practice, 1 course(s)
PHRD 4010INTRODUCTION TO PHARMACY, 1 course(s)
PHRD 4029PHARMACEUTICS II, 2 course(s)
PHRD 4079SELF CARE/PATIENT ASSESS I MOD, 7 course(s)
PHRD 5008SELF/CARE PATIENT II MODULE, 5 course(s)
PHRD 5027BONE AND JOINT MODULE, 5 course(s)
PHRD 5031RESPIRATORY MODULE, 5 course(s)
PHRD 5033RENAL/UROLOGY MODULE, 5 course(s)
PHRD 5054HOSPITAL ADMINISTRATION, 5 course(s)
PHRD 5061WOMEN'S HEALTH AND PHARMACIST, 1 course(s)
PHRD 5067PROBLEMS WITH THERAPEUTICS, 4 course(s)
PHRD 5068LIFESTYLE MODS DIS MGMT PREV, 1 course(s)