Vonda Boone
Assistant Professor
Kitty DeGree School of Nursing
NURS 211
318-342-1602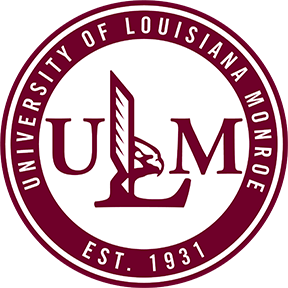 Vonda H Boone, MSN
Assistant Professor, Nursing

Education
DNP
in progress, Educational Leadership
American Sentinel University
MSN
2017, Nursing Education
Excelsior College
BSN
2014, Nursing
Grand Canyon University
Biographical Sketch
Vonda Boone is an assistant professor of nursing in the Kitty DeGree School of Nursing at the University of Louisiana in Monroe. She is faculty in the level 1 Fundamentals course. Vonda especially enjoys teaching students with technology and providing instruction in the clinical setting. Vonda began her nursing career in 1987 as a Licensed Practical Nurse, she obtained from Delta-Ouachita Vocational Technical Institute in West Monroe, Louisiana. After obtaining an Associate Degree in Nursing from the USNY Regents College in Albany, New York, she worked for several years in NICU and Med-Surg before earning a Bachelor of Science in Nursing from Grand Canyon University in Phoenix, Arizona in 2014. In 2017 she earned her Master of Science in Nursing with an emphasis in Nursing Education from Excelsior College in Albany, New York. Vonda joined the Kitty DeGree School of Nursing as faculty in January of 2018 as an Assistant Professor where she has taught N3028, N2004, N2009, N2002, and N4077. Her clinical experience includes adult nursing in a facility for the mentally challenged, medical-surgical, acute rehabilitation, respiratory rehabilitation, and quality analysis. She also enjoyed her 14 years in the Neonatal Intensive Care Unit. Vonda served as manager over a medical-surgical floor for several years and Manager of Nursing Performance for a year before moving to the Quality department. Nursing organization memberships include: American Nurses Association, National League for Nursing, Academy of Medical-Surgical Nurses, Louisiana State Nurses Association, Alpha Chi, and Sigma Theta Tau. Outside of nursing, Vonda enjoys traveling, crafting, and playing with her grandchildren.
Licensure & Certification
CMSRN, MSNCB. (October 2007 - October 31 2022)
Registered Nurse, Louisiana State Board of Nursing. (June 4 1997 - January 31 2022)
Registered Nurse, North Carolina Board of Nursing. (February 20 2004 - March 31 2019)
Research Interests
Interest: Technology use in the classroom; Flipped classroom environment
Recent Publications
Boone, V. (2021). Nursing Instructors' Experiences during COVID-19 (pp. 16). Monroe, Louisiana: Online Journal of Interprofessional Health Promotion.
Awards & Honors
June 2020 Sister Ligouri Lawson Endowed Professorship in Nursing.
April 2018 Mildred L. Montag Award Nominee.
February 2014 Journey to "40/20".
October 2009 Essay winner for $1000 convention scholarship .
Courses Taught
NURS 2002TRANSITIONS IN NURSING, 4 course(s)
NURS 2004HEALTH ASSESSMENT, 6 course(s)
NURS 2009FUND PROF NURSING PRACTICE, 6 course(s)
NURS 2012GERO GEN RN TO BSN, 1 course(s)
NURS 3028ADULT HEALTH NURSING 2, 2 course(s)
NURS 4077NURSING MANAGMENT RN PRACTICUM, 1 course(s)