Monica Bontty
Professor
School of Humanities
Walk 2-66
318-342-1542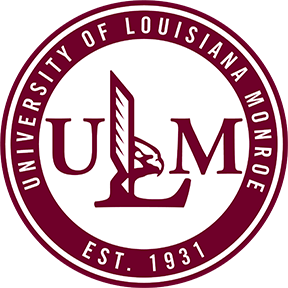 Monica M Bontty, PhD
Professor, History

Education
Ph D
1997, Near Eastern Languages and Cultures
UCLA
Ph D
1997, Near Eastern Languages and Cultures
UCLA
MA
1983, Near Eastern Languages and Cultures
UCLA
Licensure & Certification
TLRC Certificate
TLRC
I attended the Academy for Teaching Excellence
Certificate in Conflict Management
State of Louisiana
I received a certificate for completion of the conflict management course offered at ULM in September, 2006
On-lin Instructor Development Training
UCLA Extension

Drivers Safety Certificate
ULM
I took the ULM driver safety course and received a certificate upon completion of the course.
Awards & Honors
Dean's Research Grant.
March 2010 Outstanding Performance in Service 2010.
October 2005 TLRC Academy for Teaching Excellence.
May 2005 Phi Alpha Theta.
September 1996 Graduate Division Fellowship..
December 1993 Friends of Archaeology Travel Grant.
September 1993 Goettinger Contact Fellowship.
September 1993 Departmental Fellowship.
September 1989 Graduate Advancement Opportunity Fellowship.
June 1981 Deutsche Akademische Austausdienst.
Courses Taught
ANTG 2001Introduction To Archeology, 4 course(s)
ANTS 2007CULTURAL ANTHROPOLOGY, 4 course(s)
FRYS 1001Freshman Year Seminar, 1 course(s)
HIST 1010Honors History, 3 course(s)
HIST 1011WORLD CIVILIZATION I, 34 course(s)
HIST 4070HISTORY OF BIBLICAL LANDS, 6 course(s)
HIST 4074HISTORY OF ANCIENT EGYPT, 4 course(s)
HIST 4075ANCIENT NEAR EAST AND GREECE, 3 course(s)
HIST 4076ANCIENT ROME, 5 course(s)
HIST 4077THE MIDDLE AGES, 2 course(s)
HIST 4091DIRECTED STUDY, 1 course(s)
HIST 4094European History, 1 course(s)
HIST 5024MAKERS OF EUROPE: ANCIENT, 1 course(s)
HIST 5026Makers/Europe Ancient, 1 course(s)
HIST 5035Historiography, 1 course(s)
HIST 5055MISCELLANEOUS TOPICS, 3 course(s)
HIST 5091DIRECTED READING AND RESEARCH, 3 course(s)
HIST 5099THESIS, 11 course(s)