Benny Blaylock
Professor
Toxicology
PHAR 211
318-342-1615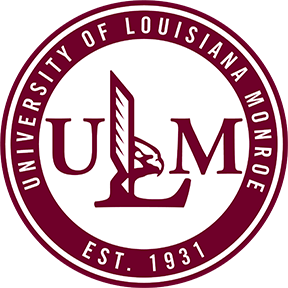 Benny L Blaylock, Ph D
Professor, Toxicology
Dean, College of Health and Pharmaceutical Sciences & Dean, School of Pharmacy
Education
Ph D
1989, Microbiology and Immunology
University of Arkansas for Medical Sciences
MS
1975, Microbiology and Immunology
University of Arkansas for Medical Sciences
BS
1972, Medical Technology
Arkansas Tech University
BA
1971, Biology
Arkansas Tech University
Professional Positions
Dean, College of Pharmacy, University of Louisiana at Monroe
Professor, College of Pharmacy, University of Louisiana at Monroe
Toxicology Department Head, College of Pharmacy, University of Louisiana at Monroe
Associate Professor, College of Pharmacy, University of Louisiana at Monroe
Director of Research and Graduate Studies, College of Pharmacy, University of Louisiana at Monroe, College of Pharmacy, University of Louisiana at Monroe
Assistant Professor, College of Pharmacy, University of Louisiana at Monroe
Assistant Professor, Biology Dept., University of Louisiana at Monroe
Staff Fellow, National Institute of Environmental Health Sciences, Research Triangle Park, NC
IRTA Postdoctoral Fellow, National Institute of Environmental Health Sciences, Research Triangle Park, NC
Graduate Research Assistant, University of Arkansas for Medical Sciences, Little Rock, AR
Associate Director, Freeway Medical Laboratories, Little Rock, AR
Little Rock Diagnostic Clinic, Little Rock, AR, Clinical Laboratory Technical Director
Microbiologist, Arkansas Department of Health, Little Rock, AR
Microbiologist, Northrop Services, Inc., Little Rock, AR
Staff Medical Technologist, Sparks Regional Medical Center, Ft. Smith AR
Awards & Honors
May 2009 Certificate of Excellence in Teaching.
May 2007 Faculty Member of the Year from Basic Pharmaceutical Sciences.
2006 Favorite Professor.
2004 Faculty Recognition Award.
2001 Waste Management Endowed Professor in Toxicologgy.
2001 Outstanding Teacher.
1997 Teacher of the Year.
1997 Outstanding Professor.
1996 Outstanding Faculty Member.
1996 Mortar Board Mentor.
1995 1995 Society of Toxicology Board of Publications Award, Best Paper in Fundamental and Applied Toxicology.
1994 membership.
1993 membership.
1980 President.
1973 Who's Who in American Colleges and Univesities.
Courses Taught
PHAR 4008Immunology & Biotech, 3 course(s)
PHAR 4023Medical Immunology, 1 course(s)
PHAR 4065Problems, 1 course(s)
PHAR 5050Biochemical Toxicology, 3 course(s)
PHAR 5081Adv Toxicology, 1 course(s)
PHAR 5082Adv Toxicology Lab, 1 course(s)
PHAR 5085Dis Path Pharm I, 2 course(s)
PHRD 4000MEDICAL MICROBIOLOGY, 4 course(s)
PHRD 4010INTRODUCTION TO PHARMACY, 4 course(s)
PHRD 4025PRINCIPLES OF IMMUNOLOGY, 4 course(s)
PHRD 4037MICROBIOLOGY AND IMMUNOLOGY, 4 course(s)
TOXI 4012General Toxicology, 1 course(s)