Barbara Johnson
Assistant Professor
School of Allied Health
Cald 230C
318-342-5582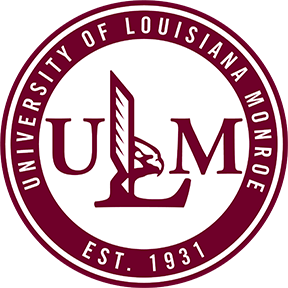 Barbara W Johnson, OTD
Assistant Professor, Occupational Therapy

Education
OTD
2015, Doctor of Occupational Therapy
Rocky Mountain University
BS
2003, Occupational Therapy
University of Louisiana at Monroe
Biographical Sketch
I am an assistant professor in the Master of Occupational Therapy Bridge Program here at ULM. I obtained my bachelor of science in occupational therapy in 2003 from ULM and I recently completed the doctoral program of occupational therapy at Rocky Mountain University in Utah in December of 2015. I am blessed with three beautiful daughters and a loving husband of 18 years. I am deeply honored to share my love for occupational therapy with the students of the University of Louisiana at Monroe. I also have the privilege of being the clinic coordinator for our on-campus occupational therapy clinic.In addition I currently serve as a liaison with the Northeast Louisiana Children's Coalition to provide educational services through their Family Resource Center for Northeast Louisiana: Life skills training. I am also connecting with a small school province in Nicaragua to provide distance consultative services to underserved students in Nicaragua area.
I have recently presented at the 2017 Louisiana Special Education Superconference and at the April 2017 AOTA Centennial Conference.
I look forward to many years of teaching and expanding my knowledge here at ULM.
Licensure & Certification
National Board for Certification In Occupational Therapy, NBCOT. (October 2003 - Present)
Occupational Therapy Sate License, Louisiana State Board of Medical Examinars. (November 2003 - February 28 2018)
Research Interests
I have a few different research interest, one being genetic testing for autism markers and early identifiers of autism, another, more recent interest, is exploring the correlation between handedness and learning disabilities.
Recent Publications
Johnson, B. J., Hill, K. (2019). Program Implementation of Occupational Therapy Interventions for Women with Addictions (pp. 4). Medwin Publishers.
Louisiana State OT/PT Guidelines.
Research Grants
Calk, P. (Principal), Eichhorn, D. (Supporting), Johnson, B. (Supporting), Mike, E. (Supporting), Murphy, C. (Supporting), "Occupational Therapy Clinic to Promote Literacy in Children with Physical, Learning, and Behavioral Issues" (Funded), Sponsored By Living Well Foundation, External to The University of Louisiana at Monroe, $30, 599. (January 01 2018 - December 31 2018).
Courses Taught
OCCT 2026APPLIED LABORATORY, 1 course(s)
OCCT 2028PEDIATRIC LABORATORY, 1 course(s)
OCCT 5010NEUROLOGY OCCT THERAPY PRACT, 1 course(s)
OCCT 5040KINESIOLOGY CONTEXT ACTIVITY, 5 course(s)
OCCT 5060OCCT THERAPY METHODS AND APP, 6 course(s)
OCCT 5070OT METHODS AND APP LAB, 6 course(s)
OCCT 5080APPLIED REASONING AND THEORY, 5 course(s)
OCCT 5100AT ENHANCE OCCT PERFORM, 1 course(s)
OCCT 5130APPLIED OT RESEARCH I-SEMINAR, 1 course(s)
OCCT 5140PSYCHOSOCIAL OT, 5 course(s)
OCCT 5150OCCUPATION BASED PRACT ADULT, 3 course(s)
OCCT 5160OBP CHILD, 1 course(s)
OCCT 5170APPLIED OT RESEARCH II, 1 course(s)
OCCT 5190OT PRACTICE PSYCH, 6 course(s)
OCCT 5200OT PRACTICE CHILD, 1 course(s)
OCCT 5230CLINICAL PRACTICE I, 4 course(s)
OCCT 5240CLINICAL PRACTICE II, 4 course(s)