Dennis Bell
Instructor
School of Sciences
CNSB 324
318-342-1802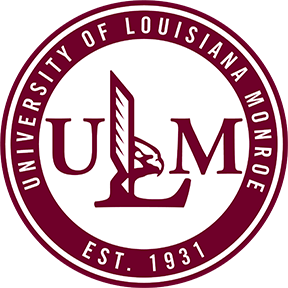 Dennis E Bell, MS
Instructor, Biology

Biographical Sketch
I was born in Ruston, LA on January 1953, and graduated from Ruston High School. I received my Bachelor's degree from ULM in 1987 and my Master's degree in 1992. I began teaching at ULM in September 1991, although I had already been teaching as a graduate teaching assistant since 1988. I left in 1990 pursue a Ph.D. in Botany at LSU in Baton Rouge. I was offered my present teaching position in August of 1991 and accepted shortly thereafter. I have taught courses in Zoology, Botany, Human Anatomy and Physiology, Microbiology and both majors and non-majors biology courses.
Research Interests
I am a botanist by training and performed a systematic survey of Natchitoches Parish, LA for my Master's thesis. My preliminary checklist of the flora of the parish found 1530 specific and subspecific taxa in 615 genera and 154 families. I still enjoy all aspects of botanical research including systematics and taxonomy. I also enjoy virtually all aspects of the study of biology. I have, by dint of my occupation become more of a naturalist than a specialist over the years and have developed interests in microbiology, phycology, mycology, and entomology as well as botany. Since ULM doesn't have faculty with those specialties, I'm often called upon to identify organisms and answer questions involving those groups, as well as answer botanical questions. .
Recent Publications
Glawe, L., Bell, D. E. Paleoenvironments, Depositional History, and Alternate Reference Sections for the Wilcox Group (Paleocene - Eocene) of Northeast Louisiana - East Texas (pp. 8 pges). Baton Rouge, LA: Louisiana Geologicl Survey.
Glawe, L., Anderson, J. F., Bell, D. .. LARVAL TO ADULT GROWTH STAGES AND PALEOENVIRONMENT OF ODONTOGRYPHAEA THIRSAE (GABB,1861): A LATE PALEOCENE OYSTER FROM THE NORTHERN GULF COASTAL PLAIN, USA. Washington D.C.: Journal of Paleontology.
Poudel, D. D., Guedry, S., Sasek, T. W., Simon, M., Foret, J., Wollard, D., Anzalone, C., Bell, D. (2008). Wildflower Seed Bank, Highway Beautification, and Tourism Promotion in Louisiana (pp. 32-47). Lake Charles, LA: Journal of the Louisiana State Horticulture Society.
McGimsey, C., Allen, C. M., Bell, D., Roberts, K. (2008). What is That Plant on the Pot. Louisiana: Louisiana Archeological Society Newsletter.
Stringer, G. L., Bell, D. E. (2018). Teleostean Otoliths Reveal Diverse Plio-Pleistocene Fish Assemblages in Coastal Georgia (Glynn County) (pp. 83-108). Gainesville, Florida: Bulletin of the Florida Museum of Natural History.
Research Grants
Findley, A. M. (Principal), Bell, D. (Co-Principal), Jackson, D. (Co-Principal), Minton, R. L. (Co-Principal), Sasek, T. W. (Co-Principal), Thompson, A. K. (Co-Principal), Wiedemeier, A. (Co-Principal), "Project SOAR:Bringing Microscopy to the Students Across the Biology Curriculum" (Funded), Sponsored By STAP, The University of Louisiana at Monroe, $5600. (March 2011 - July 2011).
Courses Taught
BIOL 1001LIVING WORLD, 42 course(s)
BIOL 1002Living World Lab, 1 course(s)
BIOL 1009LAB EXPERIENCE LIFE SCIENCES, 4 course(s)
BIOL 1014FUND ANATOMY & PHYSIOLOGY I, 3 course(s)
BIOL 1016FUND ANAT & PHYS LAB I, 18 course(s)
BIOL 1017FUND ANAT & PHYS LAB II, 24 course(s)
BIOL 1021PRINCIPLES BIOLOGY I LAB, 44 course(s)
BIOL 1022PRINCIPLES OF BIOLOGY II, 1 course(s)
BIOL 1023Princ Biol II Lab, 1 course(s)
BIOL 2005Plant Diversity Laboratory, 5 course(s)
BIOL 2009Animal Diversity Lab, 1 course(s)
BIOL 2015INTRO MICRO LABORATORY, 19 course(s)
BIOL 2030PLANT ANIMAL FORM FUNCTION, 6 course(s)