Brett Bennett
Associate Professor
School of Allied Health
NURS 321-E
318-342-3270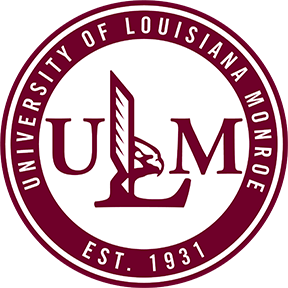 Brett Bennett, MEd
Associate Professor, Radiologic Technology
Radiologic Technology Program Director
Education
MEd
2006, Administration and Supervision
The University of Louisiana at Monroe
BS
2001, Radiologic Technology
University of Louisiana at Monroe
Biographical Sketch
Brett Bennett, Associate Professor of Radiologic Technology, received his B.S. and M.Ed. from the University of Louisiana at Monroe. He has served the Program Director of the Radiologic Technology Program at the University of Louisiana at Monroe since August of 2007. He has presented over 20 presentations on radiologic technology at local, state, and national meetings. He is very active in the profession serving in many leadership positions in the state society, including President. Additionally, he was appointed by the Governor to serve on the state of Louisiana license board for Radiologic Technologists.
Mr. Bennett serves the University as the Faculty Athletics Representative. He has served on many Sun Belt Conference committees, and he has attended national conferences that include FARA and DIV 1A Far meeting.
Mr. Bennett was honored as an outstanding faculty member by the ULM Mortar Board in 2007. In 2015 he was honored as the ULM Foundation of Excellence Award for Service.
Mr. Bennett is a retired First Sergeant from the US Army and The Louisiana National Guard. He served tours in Somalia in 1993 and Haiti in 1994. He also led a combat heavy construction company in support of Hurricane Katrina in New Orleans, LA in 2005. Military awards are numerous and include Expert Infantryman Badge, Expert Marksmanship Badge, Army Commendation Medal with oak leaf cluster, Army Achievement Medal with silver oak leaf cluster, and many leadership awards.
Licensure & Certification
Registered Technologist, American Registry of Radiologic Technologists. (May 14 2001 - Present)
Licensed Radiographer, Louisiana State Radiologic Technology Board. (May 14 2001 - Present)
Research Interests
Research interests are primarily areas involving student/faculty interactions and classroom management. I also am interested in medical imaging concepts and how they are implemented in the hospital on patients with varying degrees of flexibility and mobility.
Awards & Honors
August 2015 ULM Foundation Award For Excellence in Service.
October 2007 Outstanding Faculty.
May 2001 Mallinckrodt award of excellence.
May 2001 Magna Cum Laude (3.877 GPA).
Courses Taught
FRYS 1001Freshman Year Seminar, 3 course(s)
RADT 3010PATIENT CARE LABORATORY, 1 course(s)
RADT 3011IMAGING EQUIP & RADIATION PROD, 12 course(s)
RADT 3015Clin Radiography, 2 course(s)
RADT 3017RADIOGRAPHIC PRODURES LAB, 3 course(s)
RADT 3019RADIOGRAPHIC PROCEDURES LAB II, 3 course(s)
RADT 3021RADIOGRAPHIC EXPOSURE LAB, 8 course(s)
RADT 3024Clin Radiography, 3 course(s)
RADT 3025Radt Problems, 6 course(s)
RADT 3026DIGITAL IMAGING, 12 course(s)
RADT 3027CLINICAL RADIOGRAPHY, 17 course(s)
RADT 3028CLINICAL RADIOGRAPHY, 4 course(s)
RADT 4013ADV CLINICAL RADIOGRAPHY, 16 course(s)
RADT 4024Diagnostic Imaging, 5 course(s)
RADT 4027ADVANCED IMAGING, 11 course(s)
RADT 4032ADV CLINICAL RADIOGRAPHY, 19 course(s)
RADT 4035Computed Tomography, 1 course(s)
RADT 4050RADIOLOGICAL SEMINAR, 15 course(s)
RADT 4055Magnetic Resonance Imagi, 1 course(s)