Buddy Barnett
Instructor
School of Sciences
CNSB 206
318-342-1839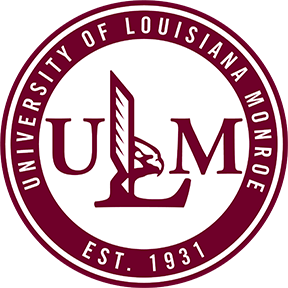 Buddy G Barnett, MS
Instructor, Chemistry

Education
MS
2004, Analytical Chemistry
La Tech University
BS
1978, Chemistry
Northeast Louisiana University
Biographical Sketch
Buddy Barnett's Job Description not including (teaching which well documented in the FAD).
Buddy Barnett's job consists of collecting, analyzing, and reporting the makeup of oilfield hydrocarbons. The collection phase consists of Buddy traveling to gas collection plants, pipelines, and Oil Company Offices in the area. Typically the longest distance Buddy travels is 130 miles one-way.
Buddy physically collects samples approximately 40% of the time and in the remaining 60% of cases samples are collected by Oil Company personnel. The samples are collected in stainless steel cylinders which have a burst pressure of over 2,000 psi. The collected samples never have a pressure in excess of 800 psi.
Following collection the samples are transported to the Alchem Lab in Ruston, Louisiana where they are analyzed in a Gas Chromatograph. The Chromatograph interfaces with a computerized printer which outputs the results.
The results are put into a standard report format and transmitted to the clients with an invoice. Occasionally Buddy travels to client laboratories and repairs their chromatographs.
Licensure & Certification
Hydrogen Sulfide Safety, Hinton Well Service. (November 22 2017 - December 22 2018)
Hazards of Chemicals, Enlink. (January 15 2016 - January 15 2018)
Research Interests
Auxin on plant tissue, thiamine, nicotinic acid, pyridoxine, fungal hyphae, and IAA.
Awards & Honors
March 1995 Glycol Dehydrator Testing Unit.
Courses Taught
CHEM 1001INTRODUCTORY CHEMISTRY I, 22 course(s)
CHEM 1003INTRODUCTORY CHEMISTRY LAB I, 18 course(s)
CHEM 1007General Chemistry I, 8 course(s)
CHEM 1008GENERAL CHEMISTRY II, 5 course(s)
CHEM 1009GENERAL CHEMISTRY I LAB, 13 course(s)
CHEM 1010GENERAL CHEMISTRY II LAB, 2 course(s)
CHEM 2030ORGANIC CHEMISTRY I, 11 course(s)
CHEM 2031ORGANIC CHEMISTRY LAB I, 35 course(s)
CHEM 2032ORGANIC CHEMISTRY II, 10 course(s)
CHEM 2033ORGANIC CHEMISTRY LAB II, 27 course(s)
CHEM 2040QUANTITATIVE ANALYSIS, 1 course(s)
CHEM 4007Instrumental Analysis, 1 course(s)