William Barnett
Associate Professor
School of Acctg, Finan, & Info Serv
HMPH 347
318-342-1146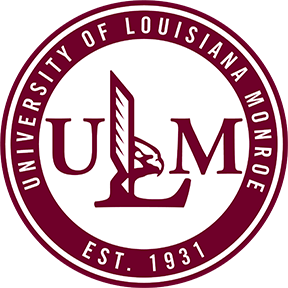 William D Barnett, PhD
Associate Professor, Computer Information Systems
Computer Information Systems Program Coordinator
Education
Ph D
1999, Information Systems
University of Texas at Arlington
MS
1992, Information Systems
University of Texas at Arlington
BA
1983, Political Science
University of Texas at Arlington
Biographical Sketch
William Barnett is an Associate Professor of Computer Information Systems in the School of Accounting, Financial, and Information Services in the College of Business and Social Sciences. Dr. Barnett is currently serving as the Program Coordinator for the Computer Information Systems (CIS) and the Post-Baccalaureate Certificate in CIS programs, and is the Kitty Degree Endowed Professor of Computer Information Systems.
Dr. Barnett received a Bachelor of Arts degree in Political Science specializing in Eastern European Affairs, with minors in Military Science and German from the University of Texas at Arlington in 1983. He was commissioned as a second lieutenant of Field Artillery in the Regular Army, and served in various staff and leadership positions in the Republic of Korea and United States until 1989, including several positions focusing on developing secure systems specifications, and security procedures and policies.
Dr. Barnett earned Master of Science in Information Systems and Doctor of Philosophy in Information Systems degrees from the University of Texas at Arlington with a doctoral specialization in the area of application development methods and business process engineering. Publications include articles on the development of methodologies for designing quality software and business processes, and information security. These articles include "Application of QFD to the Software Development Process", "Object-Oriented Business Process Modeling For The Virtual Enterprise", "Object-Oriented Enterprise Engineering", "An Architecture for the Virtual Enterprise", and Continuance of Protective Security Behavior: A Longitudinal Study.
Dr. Barnett is a member of the Association of Information Technology Professionals, the Project Management Institute, ISACA, and the Information Systems Security Association. Dr. Barnett lectures and presents in the areas of strategic information systems policy, application development, information security and risk management, and penetration testing.
Research Interests
machine learning, software development methods, organizational information security policy, and offensive information security operations (cyber warfare)
Awards & Honors
January 2012 AITP Chapter Member of the Year.
December 2010 Kitty Degree Endowed Professor of CIS.
September 2006 Entergy Endowed Profesor of CIS.
August 2004 G.T. Walker Professor of Entrepreneurship.
Courses Taught
BMBA 5009MANAGEMENT INFORMATION SYSTEMS, 18 course(s)
CINS 3002INTERMD BUSINESS PROGRAMMING, 2 course(s)
CINS 3006DATA BASE APPLICATION DEV, 7 course(s)
CINS 3040Networks And Data Comm, 1 course(s)
CINS 3044INFORMATION SECURITY MGT, 5 course(s)
CINS 3045INFORMATION SECURITY PRACTICE, 4 course(s)
CINS 3050MANAGEMENT INFO SYSTEMS, 4 course(s)
CINS 4030INFO SYSTEMS ANALYSIS, 10 course(s)
CINS 4035INFORMATION SYSTEMS DESIGN, 9 course(s)
CINS 4092Special Topics, 1 course(s)