Wendy Bailes
Associate Professor
Kitty DeGree School of Nursing
NURS 131
318-342-1733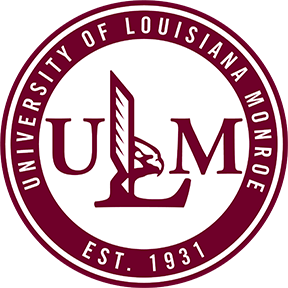 Wendy B Bailes, PhD
Associate Professor, Nursing
Director, Kitty DeGree School of Nursing and Nursing Program Director
Education
Ph D
2014, Nursing
University of Mississippi Medical Center
MSN
2006, Healthcare education
University of Phoenix
Biographical Sketch
Dr. Bailes is an alumni of the University of Louisiana at Monroe, formerly Northeast Louisiana University. She received her MSN, nursing education from the University of Phoenix and her PhD (nursing) from the University of Mississippi Medical Center. Upon graduating in 1993 with her BSN she practiced in dialysis, pediatrics and medical-surgical nursing. She has taught at the University of Louisiana at Monroe since 2005 with a focus of beginning medical-surgical and management. She is currently the Director of the Kitty DeGree School of Nursing at the University of Louisiana Monroe.
Licensure & Certification
Registered Nurse, . (May 1993 - Present)
Research Interests
Infection Control, Nursing Workforce, HCAHPS, Nursing Practice Environment, Pediatrics, Value-Based Purchasing, Medical-Surgical Nursing,Leadership
Recent Publications
Bailes, W., Rachel, M., Keller, S. An Integrative Review of the Nursing Practice Environment Using the PES-NWI Instrument. Online: SAGE Open.
Bailes, W., Rachel, M., Keller, S. (2014). Nursings Ethical Responsibilities in Value Based Purchasing. Hattiesburg, MS: Online Journal of Health Ethics.
Awards & Honors
July 2016 Wharton Fellow.
August 2014 Sister Jerome Crowley Professorship in Nursing.
August 2008 Glenwood Regional Medical Center Professorship in Nursing.
Courses Taught
NURS 2011INTRO GERONTOLOGICAL NURSING, 1 course(s)
NURS 3005Nursing Science Practicum Ii, 7 course(s)
NURS 3006Nursing Science Seminar, 7 course(s)
NURS 3007Nursing Practicum IIA, 2 course(s)
NURS 3008Nursing Practicum IIB, 2 course(s)
NURS 4001NSG RESEARCH EBP, 1 course(s)
NURS 4005Adv Adult Health Nur, 1 course(s)
NURS 4026RESEARCH, 9 course(s)
NURS 4030NURSING RESEARCH, 1 course(s)
NURS 4037PROFESSIONAL ISSUES AND TRENDS, 7 course(s)
NURS 4064NURSING MANAGEMENT, 7 course(s)
NURS 4065MANAGEMENT PRACTICUM, 11 course(s)
NURS 4074Management Concepts, 1 course(s)
NURS 4075MANAGEMENT PRACTICUM RN, 2 course(s)
NURS 5005HC LAW, 1 course(s)