Scott Baggarly
Associate Professor
Clinical Sciences
PHAR 261
318-342-3020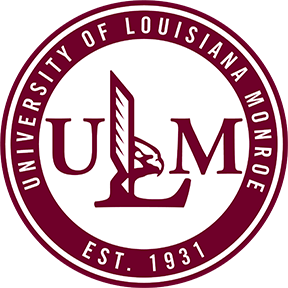 Scott A Baggarly, PhD
Associate Professor, Pharmacy

Education
Ph D
2003, Pharmacy Administration
University of Louisiana at Monroe
MBA
2001,
University of Louisiana at Monroe
BS
1987, Pharmacy
Northeast Louisiana University
Biographical Sketch
I currently serve as an Associate Professor in the Clinical Sciences Department of the College of Pharmacy at ULM. My area of specialty is in Social and Administrative Pharmacy and my teaching responsibilities have included both graduate and professional-level courses. I currently teach pharmacy ethics, research methods and scientific literature evaluation, health care systems, and pharmacoeconomics. I also serve on the Editorial Board of Currents in Pharmacy Teaching and Learning, which promotes scholarship in all areas of pharmaceutical education..
In addition to academia, I have practiced as a staff pharmacist in privately-owned community pharmacies and have supervisory and managerial experience in both chain and hospital pharmacy settings. This broad base of experience allows me to bring relevant examples to my teaching as we prepare our students to become capable, caring pharmacists who enhance the health and wellness of our communities.
Research Interests
My current research interests include medication compliance, survey development, secondary database research in ambulatory care, and the scholarship of teaching and learning..
Licensure & Certification
Medication Administration Registration
Louisiana Board of Pharmacy

Certified Pharmacist Preceptor
Louisiana Board of Pharmacy

Registered Pharmacist
LA Board of Pharmacy

Awards & Honors
April 2010 Rho Chi Pharmaceutical Honor Society.
April 2003 School of Pharmacy Research Achievement Award.
Courses Taught
PHAR 4047Pharmacy Ethics, 1 course(s)
PHAR 4070Hospital Pharmacy, 1 course(s)
PHAR 5045Research Methodology, 1 course(s)
PHAR 5046Research Design, 1 course(s)
PHAR 5089Research Meth For Pharmacist, 3 course(s)
PHRD 4031PHARMACY PRACTICE ETHICS/LAW I, 8 course(s)
PHRD 4033DRUG INFORMATION RETRIEVAL, 7 course(s)
PHRD 4052RESEARCH METH & LIT EVAL, 6 course(s)
PHRD 4077HEALTH CARE SYSTEMS, 3 course(s)
PHRD 5025PHARMACOECONOMICS & OUTCOMES, 3 course(s)
PHRD 5054HOSPITAL ADMINISTRATION, 4 course(s)
PHRD 5061WOMEN'S HEALTH AND PHARMACIST, 1 course(s)