Laurie Babin
Professor
School of Management
HMPH 351
318-342-1153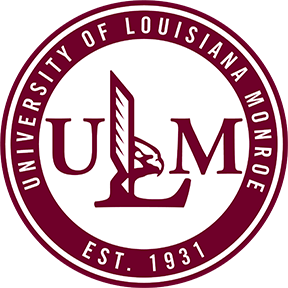 Laurie A Babin, PhD
Professor, Marketing

Education
Ph D
1992, Business Administration-Marketing
Louisiana State University
MBA
1987,
University of Central Florida
BS
1982,
Michigan State University
Biographical Sketch
Dr. Babin is a Professor of Marketing and holds the Abell Endowed Professorship in Entrepreneurship. She earned a Ph.D. from Louisiana State University, an MBA from the University of Central Florida, and a B.S. in Engineering Arts from Michigan State University. She was at The University of Southern Mississippi for sixteen years before coming to ULM in 2007. Her research has been published in the Journal of Advertising, Journal of Business Research, Psychology & Marketing, Journal of Marketing Education, Business Ethics Quarterly, International Journal of Advertising, Journal of Consumer Marketing, Journal of Legal Studies in Business, Journal of Promotion Management, International Journal of Education Research, the International Journal of Business, Marketing, and Decision Sciences, and several national and international conference proceedings. Prior to entering academia, she served on active duty as an instructor at the U.S. Naval Nuclear Power School and is currently a retired Commander, U.S. Naval Reserve. She is also the founder and CEO of My Luck Foundation, which is a non-profit organization focused on helping Louisiana students develop professionally.
Research Interests
Marketing, Advertising, Small Business
Awards & Honors
October 2016 Fellow Award.
May 2012 Spirit of St. Frederick.
October 2010 Research Award.
October 2009 Research Award.
April 2008 Research Award.
2000 Outstanding Advisor of the Year.
1998 Innovative Teaching Award.
1996 Best Conference Paper.
1994 Stephen H. Coltrin Award for Excellence in Communications Education.
1993 Stephen H. Coltrin Award for Excellence in Communications Education.
1990 Best Student Paper.
Courses Taught
BMBA 5021MARKETING STRATEGY, 17 course(s)
BUSN 1001BUSINESS AND SOCIETY, 5 course(s)
ENTR 2050ENTREPRENEURSHIP, 4 course(s)
MRKT 3001FUNDAMENTALS OF MARKETING, 8 course(s)
MRKT 3002CONSUMER BEHAVIOR, 19 course(s)
MRKT 3007Retailing, 1 course(s)
MRKT 3011ADVERTISING SALES PROMOTION, 12 course(s)
MRKT 3030ENTREPRENEURIAL MARKETING, 1 course(s)
MRKT 4001International, 1 course(s)
MRKT 4007Advert & Sales Promo, 3 course(s)
MRKT 4009MARKETING MANAGEMENT, 5 course(s)
MRKT 5091Directed Study, 1 course(s)