Sahar Atwa
Instructor
School of Sciences
CNSB 227
318-342-1933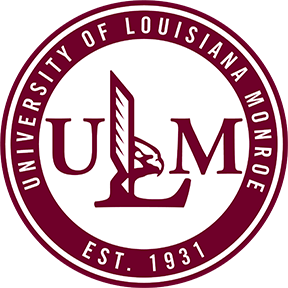 Sahar M Atwa, PhD
Instructor, Chemistry

Education
Ph D
2010, Chemistry
Mississippi State University
Recent Publications
Atwa, S. M., El-Giar, E. M. (2017). Development of Magnetic Nanoparticles for Fluoride and Organic Matter Removal from Drinking Water (pp. 209-262). Academic Press, Elsevier.
Ramasahayam, S., Jaligama, S., Salley, J., Atwa, S., Blaylock, B., Meyer, S. (2018). Megakaryocyte expansion and macrophage infiltration with MNX, N-nitroso environmental degradation product of munitions compound RDX (hexahydro-1, 3, 5-trinitro-1,3,5-triazine), in bone marrow of subchronically exposed rats. Biomedical Advances, Editors' Picks.
Atwa, S. M. (2014). Validation of a genomics-based hypothetical adverse outcome: 2,4-dinitrotoluene perturbs PPAR signaling thus impairing energy metabolism and exercise endurance. (pp. 44-58). Toxicological Sciences.
Atwa, S. M. (1993). The Egyptian Journal of Chemistry (pp. 449-458). Cairo, Egypt:
Atwa, S. M. (1994). Studies on Some Cobalt-, Nickel-, Copper- and Palladium(II) Complexes with Naphthol Derivatives (pp. 575-577). Journal of the Indian Chemical Society.
Courses Taught
CHEM 1001INTRODUCTORY CHEMISTRY I, 2 course(s)
CHEM 1003INTRODUCTORY CHEMISTRY LAB I, 35 course(s)
CHEM 1007GENERAL CHEMISTRY I, 12 course(s)
CHEM 1009GENERAL CHEMISTRY I LAB, 25 course(s)
CHEM 1010GENERAL CHEMISTRY II LAB, 15 course(s)