Amanda Thompson
Instructor
School of Sciences
GARR 107
318-342-1816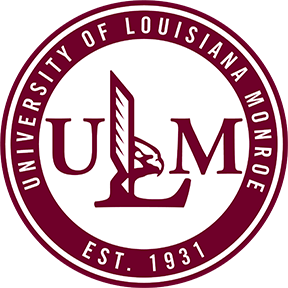 Amanda L Thompson, MS
Instructor, Biology

Education
MA
2005, Secondary Education
University of Louisiana at Monroe
MS
2000, Biology
University of Louisiana at Monroe
BS
1998, Biology
Northeast Louisiana University
Biographical Sketch
Mrs. Thompson is a native to the Monroe, LA area and taught high school science in the parish school system prior to her current decade-long experience at ULM. She enjoys explaining how biological processes work to eager students; especially non-major students who find "science" difficult to understand.
Over the past few years, Mrs. Thompson has been involved with the Museum of Natural History located on the ULM campus. She has also Directed the Region III Science & Engineering Fair for a total of 7 out of the past 11 years. Her passion for engaging students in science content has led her to visit area elementary and middle schools and assist teachers with hosting their own school science fairs.
Awards & Honors
March 2010 Instructor of the Year.
May 2006 Educational Leader & Mentor.
May 2006 Teacher of the Year.
Courses Taught
BIOL 1001LIVING WORLD, 9 course(s)
BIOL 1002Living World Lab, 4 course(s)
BIOL 1009LAB EXPERIENCE LIFE SCIENCES, 3 course(s)
BIOL 1010HUMAN BIOLOGY, 34 course(s)
BIOL 1011Human Biol Lab, 2 course(s)
BIOL 1014FUND ANATOMY & PHYSIOLOGY I, 10 course(s)
BIOL 1015FUND ANATOMY & PHYSIOLOGY II, 3 course(s)
BIOL 1016FUND ANAT & PHYS LAB I, 17 course(s)
BIOL 1017FUND ANAT & PHYS LAB II, 6 course(s)
BIOL 1050INTERGRATED BIOLOGY ED MAJORS, 18 course(s)
BIOL 2014INTRODUCTORY MICROBIOLOGY, 4 course(s)
BIOL 2015Intro Microbiol Lab, 1 course(s)
BIOL 2026HUMAN ANATOMY & PHYSIOLOGY, 1 course(s)
BIOL 2041Human Anatomy Lab, 2 course(s)
SCIE 1003Integrated Biological Sciences, 18 course(s)