Burt Ashworth
Associate Professor
School of Behavioral & Social Sci
STRS 329
318-342-1439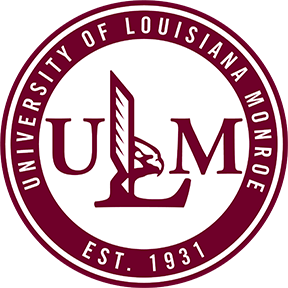 Burt Ashworth, PhD

Associate Professor, Psychology
Education
Ph D
2014, Clinical Psychology
Fielding Graduate University
MS
2012, Clinical Psychology
Fielding Graduate University
MA
2008, Experimental Research
McNeese State University
MA
2008, Teaching
McNeese State University
BS
2005, Psychology
McNeese State University
Biographical Sketch
There is a term used that aptly describes much of my life; "Jack of all trades, ......" I have not always been in the education field. The early phase of my life found me heavily involved in industrial work from Louisiana to Washington State. I was involved in numerous occupations such as logger, semi driver, welder, electrical support, etc. I am happy that I have involved myself in such a diverse mixture of exercises. However, I eventually came to a place where I wanted to invest the remainder of my life in a more humanitarian measure. It was then that I turned my attention toward the field of psychology.
I entered into the college culture as a non-traditional student. Initially, I was a high school drop out. Nine years later, I completed my GED. Knowing that I had limited time to achieve my new goals, I attacked the curriculum with vigor. I was able to complete a four year course within two years, graduating from McNeese State University Cum Laude with a BS in General Psychology. Immediately, I entered into graduate school pursuing two masters simultaneously, one in teaching and the other in experimental research. While completing these two degrees, I was able to achieve state certification to teach Biology, General Science, and Spanish in a high school setting. Being a teacher, lent a sense of satisfaction in aiding others, in their quest for success. But, I wanted to do even more, which brings me to the next stage in my life.
After acquiring a Master of Arts in Teaching (MAT) and a Master of Arts in Experimental Research, I began working toward a doctoral degree in Clinical Psychology. The goal of this new strategy was to become a facilitator for change among underserved populations, especially focusing on children and the elderly, as well as teaching at the university graduate level.
My rotation sites in my internship included a Phase 3 pharmaceutical testing facility, a forensic setting for juveniles and a psychiatric limited-access behavioral health unit, at a local hospital. The unit was serving various segments of the population, addressing mental health issues ranging from substance abuse, end of life care, physical and emotional abuse, among others. Probably, my favorite site was a facility that focused on pharmaceutical trials with patients. It was my job to assess candidates to qualify them for participation, as well as monitoring them for side effects or benefits, achieved through their participation. The most fulfilling aspect of the trials was seeing the progress being made in the battle against Alzheimer's Disease (AD) and other forms of mental illness. Though no cure has been found for AD, medications have been approved that often slows its progress. After internship, I continued working with the pharmaceutical site and the behavioral health facility, as a consultant.
As a practitioner in psychotherapy, I find it very satisfying to see the transformation in people's lives, as we collaboratively uncover and address their issues. Also, during that time, it was a joy to work in conjunction with 2 psychiatrists, one of whose specialty was in geriatrics, which allowed me the opportunity to continue being near research in Neuropsychology and Alzheimer's disease. During that time, I also taught as a visiting lecturer for six years, at McNeese State University.
I earned my PhD in Clinical Psychology from Fielding Graduate University - Santa Barbara. My dissertation focus was investigating the impact of having a difficult child in a family setting, as it relates to intimate partner violence rates. Conjointly, while working as a provisional psychologist, during post doc, I was approached by the local university to perform evaluations for their patients, wanting interventions through Applied Behavioral Analysis (ABA). After visiting the Western Psychological Services in San Francisco, receiving intensive training in administering, scoring and interpretation of the Autism Diagnostic Observational Scale (ADOS), I began testing children with suspected developmental delays. I soon became drawn to understanding the pathology associated with my child patients. One of my interests in research includes pervasive developmental delays and discovery of interventions applicable to attenuating autistic features.
I am often asked what I want to do when I retire. My answer is always the same: "I never intend to retire. There is too much that needs to be done. I will always teach and serve humanity as long as I have the health to continue." Of course, my wife and I love to travel and will continue to make room for our jaunts, around the country.
Licensure & Certification
Clinical Psychology, Louisiana State Board of Examiners of Psychologists. (July 15 2016 - July 15 2017)
Research Interests
My research interests include topics in education research, developmental delays and geriatrics.
Creative Works
Nonfiction - Book, Chapter in Police Training Manual, Monroe, La. (March 2 2017).
Course for Gerontology written at the request of Dr Sharma, Psychotherapy for the Aging, Monroe, La. (February 15 2018).
Recent Publications
Ashworth, B. (2023). Daniel's Revelation: God if the Judge (pp. 321). Seattle, WA: Kindle Direct Publishing.
Ashworth, B. (2023). Investigating Salivary Cortisol Levels in Teachers Administering iLeap Testing. Monre, La: Multidisciplinary Psychology: A Journal of Collaboration.
Ashworth, B. Treatment of Psychological Disorders. Baton Rouge, LA: Introduction to Psychology/LOUIS Pressbooks.
Ashworth, B. Thinking and Intelligence. Baton Rouge, LA: Introduction to Psychology/LOUIS Pressbooks.
Ashworth, B. Physiological Aspects of Psychology. Baton Rouge, LA: Introduction to Psychology/LOUIS Pressbooks.
Ashworth, B., Hitt, L., Weems, A. Pilot Study of Teacher Stress Levels During State Mandated Standardized Test Administration. Monroe, LA: Multidisciplinary Psychology: A Journal of Psychology.
Ashworth, B., Hitt, L., Weems, A. (2019). Assisting Secondary Ed Seniors in Choosing an Academic Major. Journal of Educational and Developmental Psychology.
Ashworth, B. (2017). The Role of Difficult Childhood Behaviors on Intimate Partner Violence. Acta Psychopathologica.
Ashworth, B. Trait Procrastination, Hoarding and Continuous Performance Attention Scores. Chicago, IL: Current Psychology.
Ashworth, B. Case Study: Brain Tumor and co-occurring Cerebral Vascular Accident. San Antonio, TX: Fitting In Standing Out: SWPA Program 2017.
Awards & Honors
June 2022 Endowed Professorship of Gerentology.
July 2020 Endowed Professorship of Gerontology, Pfizer - B. J. and Mary Jo Robinson. (July 2 2018)..
July 2019 Endowed Professorship of Gerontology, Pfizer - B. J. and Mary Jo Robinson. (July 2 2018)..
July 2018 Endowed Professorship of Gerontology.
Courses Taught
PSYC 2001INTRODUCTION TO PSYCHOLOGY, 1 course(s)
PSYC 2003CHILD PSYCHOLOGY, 2 course(s)
PSYC 2005ADOLESCENT PSYCHOLOGY, 6 course(s)
PSYC 2010HONORS PSYCHOLOGY, 1 course(s)
PSYC 2078DEVELOPMENTAL PSYCHOLOGY, 3 course(s)
PSYC 3001EDUCATIONAL PSYCHOLOGY, 11 course(s)
PSYC 3015LEARNING AND MOTIVATION, 2 course(s)
PSYC 3039INTRO TO RESEARCH METHODS, 13 course(s)
PSYC 4000PSYCHOLOGY LABORATORY, 4 course(s)
PSYC 4001ABNORMAL PSYCHOLOGY, 9 course(s)
PSYC 4003EXCEPTIONAL CHILDREN & YOUTH, 5 course(s)
PSYC 4004CLINICAL PSYCH & CLIN RESEARCH, 10 course(s)
PSYC 4006PERSONALITY, 6 course(s)
PSYC 4007HISTORY AND SYSTEMS, 3 course(s)
PSYC 4010HEALTH PSYCHOLOGY, 4 course(s)
PSYC 4099ADV GENERAL PSYCHOLOGY, 7 course(s)
PSYC 5009INTELLIGENCE TESTING, 6 course(s)
PSYC 5011INDIVIDUAL TESTING, 8 course(s)
PSYC 5015PSYCHOPATHOLOGY, 1 course(s)
PSYC 5028SEMIN/CONTEMPORARY ISSUES/PSYC, 6 course(s)
PSYC 5071BASIC PSYCHOTHERAPY, 5 course(s)