Anita Sharma
Associate Professor
School of Behavioral & Social Sci
STRS 324
318-342-1409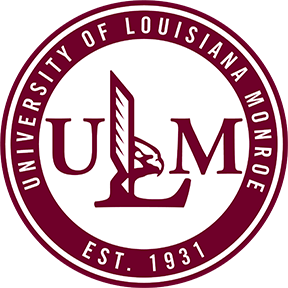 Anita Sharma, PhD
Associate Professor, Gerontology
Gerontology Program Coordinator
Education
Ph D
1996, Social Work (Direct Practice)
Florida State University, Tallahassee, Florida
MSW
1990, Clinical Social Work
Florida State University, Tallahassee, Florida
MA
1986, Medical and Psychiatric Social Work
Tata Institute of Social Sciences, Bombay, India
BA
1983, English Literature (Honors)
Delhi University, New Delhi, India
Biographical Sketch
Anita Sharma Ph.D., LCSW, is a Social Work and Gerontology Educator, Researcher, and Practitioner. She holds an M.A. in Medical and Psychiatric Social Work from the Tata Institute of Social Sciences, a prestigious social sciences university in India, a Master of Social Work (clinical practice) and a Doctorate in Social Work from Florida State University, Tallahassee, Florida. She is a Licensed Clinical Social Worker in the state of Louisiana and serves as a pro bono consultant to various agencies. She belongs to several professional societies and associations including NASW, CSWE, AGHE, and LANA. Dr. Sharma is the Faculty Advisor to the ULM chapter of Phi Alpha Social Work Honor Society and has served as the Chair of the College of Arts and Sciences Strategic Planning Committee. She has also served on several university committees and councils such as the TLRC, Honors Council, International Education Council, Institutional Review Board, Assessment and Planning Committee, Academic Appeals Committee, Diversity Committee, Library Committee, and Commencement Committee. Dr. Sharma has conceptualized and developed six graduate-level courses in Gerontology and three undergraduate/graduate courses in Social Work.
Dr. Sharma has served as the President of the Board of Directors for Families Helping Families and as the Chairperson of the Twin Cities Mayors' Committee for the Disabled. She has served on the Board of Directors for several organizations including the Board of Directors for Habitat for Humanity where she chaired the Family Selections Committee and set up guidelines to select families as Habitat partners. Dr. Sharma was elected the Vice President of American Business Women's Association, Ouachita Chapter and served as the Treasurer for the Joint Council of ABWA of Northeast Louisiana. She served as the Chairperson of the Minorities Committee for the Mid-South Sociological Association and was a member of the Executive Committee for the Southwestern Sociological Association. Dr. Sharma has served as the editor of professional newsletters and journals including Forum (MSSA) and Spectrum (a sociology journal). Dr. Sharma served as a community member on the editorial board of the newspaper, "The News-star" and authored a weekly column for the newspaper on topics relating to public interest. She produced and hosted a weekly radio show titled "Spectrum" on KEDM public radio, affiliated with NPR and American Public Media. Dr. Sharma has served as an elected official in the National Disability Organization representing Ouachita Parish. She is an active member of several community organizations serving the needs of elderly individuals and victims of family violence.
Licensure & Certification
Master Reviewer Certification, National Quality Matters Program. (March 2012 - Present)
National Peer Reviewer Certification, National Quality Matters Program. (March 2011 - Present)
ADA Training Certificate, ADA National Network. (2007 - Present)
Certificate in Multicultural Counseling, Association of Multicultural Counseling and Development. (2000 - Present)
Licensed Clinical Social Worker (LCSW), Louisiana State Board of Social Work Examiners. (December 1997 - Present)
Certificat Intermédiaire Avancé, Alliance Française. (1984 - Present)
Research Interests
Dr. Sharma's research interests include: Family Violence, Gerontology, Developmental and Physical Disabilities, Mental Health, Human Behavior in the Social Environment, Diversity Issues, and Interpersonal Communication. Dr. Sharma has utilized genetic counseling training to conduct exploratory research in parental relationships with their newborn children with cognitive disabilities. Dr. Sharma has received nine research grants from the Louisiana Children's Trust Fund to conduct service-based research in 12 parishes of Northeast Louisiana. She received a grant from the Office of Community Services to develop a training course on Family Violence to be used for state employee training. She also received a grant to develop an online course titled "Social Work Practice With the Elderly" to train professionals and para-professionals. Dr. Sharma received two multi-media grants from the ULM Foundation to enhance classroom teaching. She is currently engaged in a cross-cultural study on Family Violence. Additionally, she mentors several Emerging Scholars every semester. For the past several years, Dr. Sharma has mentored students to showcase their research at the Annual ULM Research Symposium.
When Dr. Sharma joined ULM (then NLU) in 1992 as an Assistant Professor, she developed and implemented a unique multi-level "gate-keeping" assessment process in the Social Work program and developed guidelines for the pre-social work major after conducting extensive nation-wide research. Dr. Sharma presented this research at the Council on Social Work Education Annual Program Meeting. Dr. Sharma has written several Instructor's Manuals for well known publishers such as Pearson, Longman, and Springer Publishing Company. She has completed innumerable book reviews and manuscript reviews. Dr. Sharma prepared a practice workbook for professionals working with victims of violence. Two of her case studies have been published by Pearson Publications. One of her articles relating to online course designing was used for training purposes by the National Quality Matters Organization. Dr. Sharma has presented countless number of papers at professional conferences and meetings. Several of these papers have been published in conference proceedings.
Recent Publications
Sharma, A. (2009). Introduction to Social Work (pp. N/A). Boston, MA: Pearson Allyn and Bacon.
Sharma, A. (2009). Supplement to the book "Exploring Child Welfare". Boston, MA: Pearson Allyn and Bacon.
Sharma, A. (2009). Supplement to Johnson/Yanca's "Social Work Practice, Generalist Approach‎. Boston, MA: Pearson Allyn and Bacon.
Sharma, A. (2010). Don't Let Our Mother Die. New York, NY: Pearson Publishers.
Sharma, A. (2011). Instructor's Manual for the 12th Edition of "Introduction to Social Work". Boston, MA: Pearson Publications.
Research Grants
Sharma, A. (Co-Principal), "Families Can't Wait" (Funded), Sponsored By OCDD, Families Helping Families, External to The University of Louisiana at Monroe, $6000. (August 2014 - Present).
Sharma, A. (Principal), "ADA Training" (Pending Funding Decision), Sponsored By The Office for Citizens with Developmental Disabilities, External to The University of Louisiana at Monroe, $2,200. (September 2017).
Awards & Honors
December 2017 ULM Endowed Professor in Gerontology.
April 2009 Phi Alpha Mentor Recognition Award.
November 2008 Mit Joyner Gerontology Leadership Award.
June 2007 Who's Who Among America's Teachers.
March 2007 Special Recognition Leadership Award.
January 2003 Who's Who for Outstanding College Faculty.
April 2000 Outstanding Honors Colloquium Presenter.
1998 Outstanding Volunteer Award.
1997 Outstanding Teacher Recognition Award.
Courses Taught
FRYS 1001Freshman Year Seminar, 1 course(s)
GERO 1001BASIC ACTIVITY, 1 course(s)
GERO 4011Socw Practice/Elderly, 3 course(s)
GERO 4025SEMINAR IN DEATH AND DYING, 1 course(s)
GERO 5010BIOLOGY OF AGING, 1 course(s)
GERO 5012SOCIAL GERONTOLOGY, 1 course(s)
GERO 5020MINORITY HEALTH AND AGING, 1 course(s)
GERO 5040ASSESSMENT IN CASE MGT, 1 course(s)
GERO 5080TOPICS IN GERONTOLOGY, 1 course(s)
GERO 5090INTERNSHIP IN GERONTOLOGY, 1 course(s)
SOCW 1001INTRODUCTION TO SOCIAL WORK, 17 course(s)
SOCW 1002SOCIAL WELFARE AS INSTITUTION, 8 course(s)
SOCW 3003SOCIAL POLICY & SOCIAL WORK, 7 course(s)
SOCW 3005HUMAN BEHAV/SOC ENVIR II, 14 course(s)
SOCW 4003FAMILY VIOLENCE/SOCW PRACTICE, 29 course(s)
SOCW 4004SOCIAL/EMOTIONAL ASPECTS DISAB, 18 course(s)
SOCW 4011SOCW PRACTICE WITH ELDERLY, 7 course(s)