Karen Arrant
Associate Professor
Kitty DeGree School of Nursing
NURS 134
318-342-1663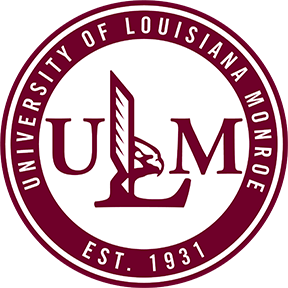 Karen D Arrant, PhD
Associate Professor, Nursing
Associate Director of Undergraduate Programs
Education
MSN
2007, Education
University of Phoenix
BSN
1984,
Northeast Louisiana University
Biographical Sketch
Karen Arrant is in the dissertation phase PhD in Nursing program at the University of Mississippi Medical Center. She is currently in the throes of the intervention for her study. Karen is interested in sleep deprivation and interventions to improve sleep outcomes. Specifically, her dissertation question is, What is the effect of a yoga intervention on sleep, stress, anxiety, and depression in postmenopausal women? For 24 years, Karen practiced as a registered nurse in neonatal and medical surgical nursing. She mentored new employees and enjoyed teaching critical thinking and clinical skills. After earning her Master of Science in Nursing degree, Karen accepted a faculty role at the Kitty Degree School of Nursing at the University of Louisiana in Monroe. As an Assistant Professor, Karen has experience teaching all levels of undergraduate students; she currently serves the KDSON as Interim Coordinator of the RN to BSN and RN to MSN online programs. In addition to her responsibilities as both a student and a teacher, Karen supports the American Cancer Society Relay for Life efforts in North Louisiana. Karen is married with two children and four grandchildren.
Licensure & Certification
Registered Nurse, . (Present)
Research Interests
Karen Arrant's research interests are centered around using objective measures to examine the effect of exercise on sleep and stress. Her dissertation focuses on the effect of yogic exercise on sleep by examining salivary alpha amylase and on stress by examining salivary cortisol levels. She is comparing these objective results to three PROMIS tools for sleep, anxiety and depression.
Post-graduation, she plans to continue to explore the effect of exercise on sleep and stress and is considering developing a visual analog scale for sleep studies.
Research Grants
Arrant, K. D. (Principal), "UMMC School of Nursing seed grant" (Funded), Sponsored By University of Mississippi Medical Center, External to The University of Louisiana at Monroe, $7,207.23. (May 01 2017 - June 30 2017).
Awards & Honors
September 2014 ULM Foundation Professorship.
July 2014 Jonas Scholarship.
October 2012 Kitty DeGree Fellowship.
Courses Taught
NURS 2000NURSING CONCEPTS, 4 course(s)
NURS 2004HEALTH ASSESSMENT, 4 course(s)
NURS 2005Health Intervention I, 2 course(s)
NURS 2007Nursing Science Practicum I, 6 course(s)
NURS 2011INTRO GERONTOLOGICAL NURSING, 1 course(s)
NURS 2020PROFESSIONAL NURSING CONCEPTS, 4 course(s)
NURS 4003Adv Nursing Science Seminar, 1 course(s)
NURS 4005Adv Adult Health Nursing, 2 course(s)
NURS 4037PROFESSIONAL ISSUES AND TRENDS, 9 course(s)
NURS 4064NURSING MANAGEMENT, 9 course(s)
NURS 4065MANAGEMENT PRACTICUM, 12 course(s)
NURS 4066NURSING MANAGEMENT, 1 course(s)
NURS 4074MANAGEMENT CONCEPTS, 1 course(s)
NURS 4075MANAGEMENT PRACTICUM RN, 1 course(s)
NURS 4076NURSING MANAGEMENT RN, 1 course(s)
NURS 4077NURSING MANAGMENT RN PRACTICUM, 1 course(s)
NURS 4078PUBLIC HEALTH NURSING RN, 1 course(s)
NURS 5001ADV THEOR, 1 course(s)
NURS 5011QI AND PT SAFETY, 1 course(s)