Amanda Richardson
Associate Professor
School of Health Professions
CALD 203
318-342-1618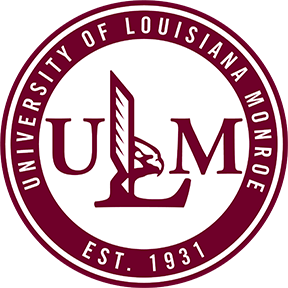 Amanda H Richardson, MDH
Associate Professor, Dental Hygiene
Clinical Coordinator
Education
MS
2009, Dental Hygiene
University of Tennessee Health Science Center
BS
1998, Dental Hygiene
University of Louisiana at Monroe
Biographical Sketch
Associate Professor of Dental Hygiene. Graduated from Northeast Louisiana University in May 1998 with at BS in Dental Hygiene. Graduated with at Masters Degree in Dental Hygiene from the University of Tennessee Health Science Center in May 2009. Currently is Senior Clinical Coordinator for the ULM Dental Hygiene Clinic.
Licensure & Certification
Dental Hygiene - Nitrous Oxide and Oxygen Sedation
State of Louisiana
Nitrous oxide and oxygen sedation
Dental Hygiene - Local Anesthesia
State of Louisiana
local anesthesia
Dental Hygiene
State of Louisiana

Awards & Honors
December 2014 10 years of service to ULM .
August 2014 Promotion and Tenure.
Courses Taught
DHYG 3021CLINICAL DENTAL HYGIENE TECH, 5 course(s)
DHYG 3022DENTAL ANATOMY, 11 course(s)
DHYG 3025CLINICAL DENTAL HYGIENE, 6 course(s)
DHYG 3026CLINICAL DENTAL HYGIENE LEC, 8 course(s)
DHYG 3027ORAL RADIOLOGY, 8 course(s)
DHYG 4015DENTAL MATERIALS & DENTAL ASST, 6 course(s)
DHYG 4016CLINICAL DENTAL HYGIENE, 5 course(s)
DHYG 4021CLINICAL DENTAL HYGIENE, 5 course(s)
DHYG 4022CLINICAL DENTAL HYGIENE LEC, 11 course(s)
DHYG 4024DENTAL HYGIENE PRACTICUM, 7 course(s)
DHYG 4026Survey of Dent Spec, 4 course(s)
DHYG 4028CLINICAL DENTAL HYGIENE, 6 course(s)
DHYG 4029CLINICAL DENTAL HYGIENE LEC, 3 course(s)
DHYG 4033LOCAL ANESTHESIA & PAIN CTRL, 1 course(s)