Ann Findley
Professor
School of Sciences
CNSB 302
318-342-1817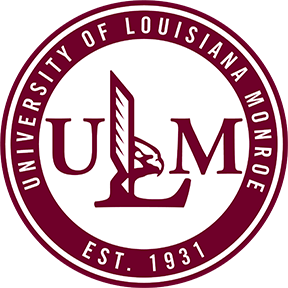 Ann M Findley, PhD
Professor, Biology

Education
Ph D
1980, Physiology
Louisiana State University
MS
1977, Physiology
Louisiana State University
BS
1974, Biology, summa cum laude
St. John's University
Biographical Sketch
Dr. Ann M. Findley is a physiologist who is broadly trained in the areas of cellular and molecular biology. Throughout her career, she has taught in biology and chemistry departments at universities in Arkansas, Louisiana, and New York. Dr. Findley is actively involved in pre-college outreach programs that target introducing students to biotechnology and genomics. She currently holds the Kitty DeGree Endowed Professorship in Biology and serves as the program coordinator for the HHMI-SEA PHAGES Program at ULM.
Research Interests
Dr. Findley's current research interests include the isolation and characterization of novel bacteriophages from environmental soil samples. In addition to adding to the database of sequenced and annotated phages, her research is also targeted at identifying phage isolates with broad host-range infectivity that can be developed as potential phage therapy agents against pathogenic species of the genus Mycobacterium.
Awards & Honors
Phi Kappa Phi National Honorary.
Iota Sigma Pi National.
April 2015 ULM School of Sciences and College of Arts, Education, and Sciences, Excellence in Service Award Nominee.
October 2010 Accent on Excellence.
October 2008 Mortar Board Mentor.
Courses Taught
BIOL 1003INTRO TO SCIENTIFIC RESEARCH, 6 course(s)
BIOL 1014FUND ANATOMY & PHYSIOLOGY I, 3 course(s)
BIOL 1015FUND ANATOMY & PHYSIOLOGY II, 6 course(s)
BIOL 1017FUND ANAT & PHYS LAB II, 6 course(s)
BIOL 1020Principles Of Biology I, 2 course(s)
BIOL 1021PRINCIPLES BIOLOGY I LAB, 8 course(s)
BIOL 1023PRINCIPLES BIOLOGY II LAB, 5 course(s)
BIOL 2020CELL BIOLOGY, 5 course(s)
BIOL 2021BACTERIOPHAGE: IN SITU, 4 course(s)
BIOL 2023BACTERIOPHAGE: IN SILICO, 4 course(s)
BIOL 2026HUMAN ANATOMY & PHYSIOLOGY, 1 course(s)
BIOL 2028PATHOPHYSIOLOGY, 14 course(s)
BIOL 4008CELLULAR PHYSIOLOGY, 4 course(s)
BIOL 4009CELLULAR PHYSIOLOGY LAB, 3 course(s)
BIOL 4011Genetics and Society, 5 course(s)
BIOL 4025NEUROLOGY, 2 course(s)
BIOL 4072INTRODUCTORY PARASITOLOGY, 8 course(s)
BIOL 4097UG RESEARCH PARTICIPATION, 13 course(s)
BIOL 4098UG RESEARCH PARTICIPATION, 11 course(s)
BIOL 4099SENIOR BIOLOGY SEMINAR, 2 course(s)
BIOL 4108ANIMAL AND PLANT TAXONOMY, 1 course(s)
BIOL 4111GENETICS AND SOCIETY, 2 course(s)
BIOL 5005RESEARCH METHODS, 3 course(s)
BIOL 5006RESEARCH METHODS LABORATORY, 3 course(s)
BIOL 5007SEMINAR, 4 course(s)
BIOL 5010BIOLOGY OF AGING, 1 course(s)
BIOL 5014EPIDEMIOLOGY, 1 course(s)
BIOL 5015BIOLOGY FOR TEACHERS, 2 course(s)
BIOL 5040COMPARATIVE PHYSIOLOGY, 4 course(s)
BIOL 5093Spec Topic-Cell & Molecular, 1 course(s)
NURS 5006ADVANCED PATHOPHYSIOLOGY, 2 course(s)
PHIL 4004Bioethics, 1 course(s)