Andy Allen
Associate Professor
School of Health Professions
NURS 321B
318-342-1630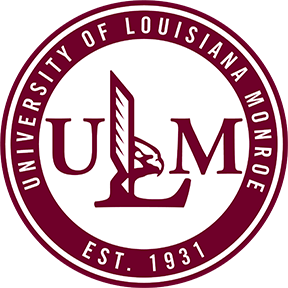 Andy Allen, EdD
Associate Professor, Radiologic Technology
Clinical Coordinator
Education
EdD
2014, Curriculum & Instruction
University of Louisiana at Monroe
MEd
2006, Administration and Supervision
University of Louisiana at Monroe
BS
2000, Radiologic Technology
University of Louisiana at Monroe
Biographical Sketch
Education is what survives when what has been learned has been forgotten. BF Skinner
When I became an educator, I quickly realized that I had forgotten much of what I had learned in school while I was practicing in the profession. It became evident that learning was a process that must continue throughout life. Through the years, not only have I tried to provide the knowledge required for students to be successful in their profession, but also to provide the realization that learning will not cease when they walk across the stage at graduation. The knowledge gained during school, along with continuing education and experiences following school, will construct the professionals they become. It all starts with education… the foundation for building knowledge throughout life.
Research Interests
Image Sciences and Education
Licensure & Certification
Radiographer (R)(ARRT)
American Registry of Radiologic Technologists
National Certification Agency
Radiographer
Louisiana State Radiologic Technology Board
State licensure.
Awards & Honors
April 2012 ASRT Professional Advancement Scholarship.
2012 LSRT Continuous Membership Award - 10 Years.
April 2008 ULM Service Recognition Award.
2007 LSRT Continuous Membership Award - 5 Years.
Courses Taught
AHSC 3030Medical Terminology, 3 course(s)
FRYS 1001Freshman Year Seminar, 3 course(s)
RADT 3003RADIOGRAPHIC PROCESS TECHNIC, 8 course(s)
RADT 3009METHODS OF PATIENT CARE, 11 course(s)
RADT 3010PATIENT CARE LABORATORY, 21 course(s)
RADT 3015CLINICAL RADIOGRAPHY, 20 course(s)
RADT 3016RADIOGRAPHIC PROCEDURES, 1 course(s)
RADT 3017RADIOGRAPHIC PRODURES LAB, 23 course(s)
RADT 3019RADIOGRAPHIC PROCEDURES LAB II, 12 course(s)
RADT 3020RADIOGRAPHIC EXPOSURE, 8 course(s)
RADT 3021RADIOGRAPHIC EXPOSURE LAB, 22 course(s)
RADT 3024CLINICAL RADIOGRAPHY, 17 course(s)
RADT 3027CLINICAL RADIOGRAPHY, 10 course(s)
RADT 3028Clin Radiography, 2 course(s)
RADT 4009Adv Radiograph Proc, 3 course(s)
RADT 4010Adv Procedures Lab, 8 course(s)
RADT 4028Spe Radiograph Procd, 3 course(s)
RADT 4030Vasc/Interventional, 1 course(s)
RADT 4032Adv Clin Radiography, 3 course(s)
RADT 4055Mammography, 15 course(s)