Start Your Own Online Business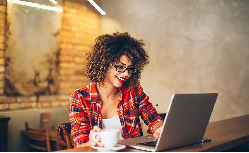 Start Your Own Online Business
Start Your Own Online Business
Learn how to harness the power of the internet to build and sustain a profitable business. This course will teach you the step-by-step process of creating a product, building a website, engaging a customer base, and finding new leads online.
To register for this class:
1. Click the following link: www.ed2go.com/ulm.
2. Click on the "Add to Cart" button on the right side of the course web page and follow the directions.
To pay for this course:
1. Click on the register button below or call us at (318) 342-1030.
Would you like to be notified about the next opportunity to participate in this offering?