SHRM CP/ SHRM SCP Exam Preparation Course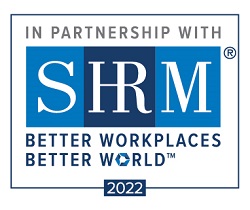 SHRM CP/ SHRM SCP Exam Preparation Course
The SHRM Learning System is a great opportunity to advance your career and improve your workplace effectiveness.
The materials will touch on almost all Human Resource activities. The setting will utilize a collegiate classroom and will involve the study of Knowledge-based materials and Situational Judgement scenarios. You will have a chance to interact with an experienced facilitator, and other students seeking to elevate their careers. The course is designed to prepare the student for testing for a nationally recognized certification by SHRM. Successful completion of the SHRM Learning System and the passing of the exam will designate the participant as a highly respected Human Resource Professional in today's workplace.
Active SHRM members may be eligible for scholarship opportunities.
Would you like to be notified about the next opportunity to participate in this offering?