Life Stories Writing I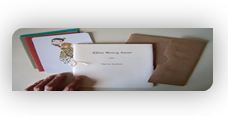 Life Stories Writing I
Writing the stories of your life...Learn how to organize your life stories to pass on to family and friends.
Do you want to leave your mark in the world? Learn how to organize your life stories through themes and priming questions that remind you of memories once known which may be filed away and seemingly forgotten. Writing a personal family history can be daunting, but it doesn't have to be if you take it a step at a time. This class will give you tips, techniques and instructions for getting started. At the end, you will have a priceless story collection to share with family and friends.
No writing experience is necessary. Step-by-step guidance provided by facilitator.
**PARKING-SEE INSTRUCTOR FOR TEMPORARY PERMIT
Currently there is no scheduled course offering.
Would you like to be notified about the next opportunity to participate in this offering?