Legal Secretary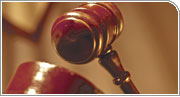 Legal Secretary
This online program will prepare you for a career as a legal secretary in a law office, law firm, non-profit agency, or governmental agency.
This program will teach you all the skills you need to work as a legal secretary in a law office. You will master everything from legal office management and accounting to legal terminology and legal writing.
Attorneys rely on sharp, motivated legal secretaries to help them start a practice or keep a thriving practice competitive. In this program, you'll learn all the skills you need to enter the fast-paced world of the legal secretary. The demand for this profession is growing faster than average, and attorneys are consistently on the lookout for qualified, professional legal secretaries to augment their practices.
In these lessons, you'll master everything from the basics of legal terminology and procedure to practice management tasks, accounting, and QuickBooks skills. Along the way, you'll find out just what it's like to work in this fascinating and growing field.
By the time you've completed this program, you'll possess the knowledge necessary to successfully pass the National Association of Legal Professionals (NALS) Accredited Legal Secretary (ALS) exam.
For more information or to register please CLICK here or call our office at 318-342-1030.
Upon registering, you're given an initial six months to complete this program. Should you need more time beyond the six months, an extension of six months is available at no additional cost. Pricing varies for extensions beyond six months.
Would you like to be notified about the next opportunity to participate in this offering?