IT Cyber Security Certificate Series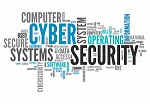 IT Cyber Security Certificate Series
IT Cyber Security ULM7216
IT Security is considered by many to be the fastest growing and most lucrative sector in the IT market. With today's leading companies putting an ever growing importance on the security of their infrastructure, IT Security pros are capitalizing on acquiring high salary positions to protect these businesses systems. The IT Security Certificate series combines 3 of the most valued certifications in the IT Security arena. Advance your career with 3 certifications that command over $100,000 per year salaries in this rapidly growing area of Information Technology.
Courses in the Series:
CISA Certified Information Systems Auditor
CISSP Certified Information Systems Security Pro
CISM Certified Information Security Manager
Upon successful completion, the CISSP course provides you with the knowledge and skills to pass the CISSP certification exam, after which you will have the ability to manage, operate, develop and plan an effective network security infrastructure.
ABOUT our Partner:
JER Online (JER Group, Inc.) lists over 1000+, cost affordable, non-credit Courses and Certificates in its own proprietary online catalog. We are always adding "more courses...all the time " to a growing inventory.
The courses and certificates that comprise JER Online's course catalog are developed by (1) JER Online, (2) a growing number of accredited .edu partners and by (3) corporate providers and associations. JER Online is one of the largest resellers of corporate developed online courses to the continuing workforce education marketplace.
For more details about this class go to: http://www.coursecatalog.com/ulm and type in "cyber" in the search box.
Would you like to be notified about the next opportunity to participate in this offering?