Introduction to Medical Laboratory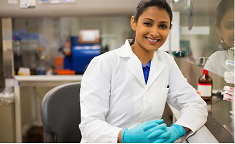 Introduction to Medical Laboratory
Learn key skills needed to become a medical laboratory professional and play a vital role in the healthcare system.
This course will introduce you to working in a medical laboratory. You will learn how to perform common tests in each laboratory department, as well as specimen collection, handling, and processing. You will gain also key skills for working with laboratory instruments and computer systems and how they work with laboratory professionals to improve quality and efficiency.
Would you like to be notified about the next opportunity to participate in this offering?