Grant Writing + Non-Profit Management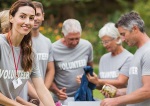 Grant Writing + Non-Profit Management
If you're passionate about having a meaningful career that helps others, this program is ideal.
Throughout this career training program, an experienced grant writer will teach you the essentials of writing or acquiring grants for private, public, and/or government use. You'll discover how to develop compelling grant proposals.
In this program, you will learn fundraising techniques, how to supervise volunteers and staff members, as well as the legal constraints and liabilities that non-profits encounter. Along with understanding non-profit management, you'll learn practical techniques for writing compelling and competitive grant proposals.
In this course, you will learn to understand, deploy, troubleshoot, and maintain:
Learn how to write a grant proposal
Know how to tap into non-profit funding sources
Know the roles and responsibilities of a non-profit board of directors and the management team
Become knowledgeable on the fundamentals of legal writing
Develop practical managerial skills, including marketing non-profit, financial management, human resource development, and fund resource development
Understand licensing, permits, and taxes, and learn the basics of the budgeting process
Possible Careers Include…
Research Analyst/Program Coordinator
Grants Administrator: Fund Development, Planning & External Affairs
Foundation Coordinator
Grants Account Clerk
Grants Manager
Grant Writer
Upon registering, you'll have 12 months to complete your program.

For more information please CLICK here or call our office at 318-342-1030.
Would you like to be notified about the next opportunity to participate in this offering?