Front End Developer Suite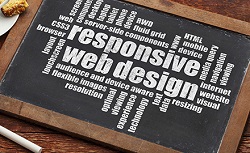 Front End Developer Suite
Learn how to create state-of-the-art responsive Web sites using modern CSS3, HTML, and JavaScript, the premiere front-end language of modern Web development.
Take your existing HTML skills to the next level and start building professional-grade sites like the pros. If you want to survive and excel in the fast-paced world of Web publishing, you're going to need to keep up with ever-evolving standards. That means CSS3, HTML5, JavaScript, and the ability to create modern website that work perfectly on phones, tablets, laptops, and desktops.
CSS3, HTML5, and JavaScript are the main front-end languages that professional web developers use to create modern responsive websites. They are the same languages used by popular graphical tools and templates like WordPress, Dreamweaver, Wix, and Bootstrap. So everything you learn in these courses will apply to sites you create from scratch, as well as sites you create using any modern design frameworks. You will also learn to identify and address every aspect of responsive Web design: from scaling elements and adjusting page layout, to adapting color schemes and implementing accessible forms.
This course will provide you with the foundation you'll need to master the three most important languages for modern web development, CSS3, HTML5, and JavaScript, and also teach you the specific tricks of the masters for making sites that are fully responsive to phones tables, laptops, and desktop computers.
To register for this class:
1. Click the following link: www.ed2go.com/ulm.
2. Click on the "Add to Cart" button on the right side of the course web page and follow the directions.
To pay for this course:
1. Click on the register button below or call us at (318) 342-1030.
Would you like to be notified about the next opportunity to participate in this offering?