Focus on Dentistry 2020-Hygienists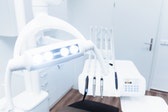 Focus on Dentistry 2020-Hygienists
Focus on Dentistry 2020-Hygienists
Earn Seven Clinical Continuing Education Credits for each seminar.
Register for all three and save!
February 7, 2020
Anne Nugent Guignon, RDH, MPH, CSP
"Arginine, Hydrogen Peroxide, and Water--Magical weapons in the war against oral dysbiotic diseases"
Overview:
Dysbiosis is a new way to describe the etiology of oral conditions like caries, periodontitis, gingivitis, and candidiasis. For decades, dental professionals have relied on fluoride, brushing, and traditional flossing to prevent, control, or reverse caries, periodontal disease, and dentinal hypersensitivity. While these approaches have merit, research is now showing that there are other chemical and mechanical pathways to disrupt biofilm, restore pH levels to a healthy balance, and create homeostasis where healthy microbes proliferate, and pathogens can't survive.
This course provides a fresh look at how dental professionals can move beyond more traditional disease recommendations by understanding the chemical power of arginine bicarbonate products, the benefits of prescription tray therapy using hydrogen peroxide gel, and the biofilm disruption potential of water via fluid dynamics. Learn to translate science into real world options that result in positive health outcomes.
Learning Objectives:
Recognize why oral diseases are dysbiotic conditions

Understand the nuts and bolts of arginine bicarbonate how it creates a healthy microbial community

Appreciate how hydrogen peroxide supports a healthy subgingival microbiome

Discover the role of fluid dynamics in daily debridement

Learn how to prevent or reverse oral disease by establishing and maintaining homeostasis
"Relief that packs a punch--Spotlight on medications, remedies, and supplements"
Overview:
Prescription and over-the-counter medicines, home remedies, and supplements are used to combat illness, provide relief, and support health. It is important to understand how formulations (syrups, lozenges, hard discs, sprays, gummy chews, gels, rinses, powders, effervescent tablets, chewable tablets, tablet coatings) affect oral health, with particular attention on patients who suffer from dry mouth issues.
The unintended oral consequences of medications and supplements are rarely discussed. It's time to shed light on how products impact oral health status, especially when used routinely or multiple times every day.
Objectives:
Appreciate how medications can play a role in caries and erosion

Recognize hidden sugars

Learn how to test product pH levels

Discover the destructive role of citric acid

Compare formulations and pH levels of oral moisturizers

Become aware of conditions that increase medication-related risks-dry mouth, reflux, CPAP use, eating disorders

Create an awareness plan to share with patients
March 6, 2020
Tina Rushing Woods, DMD
"2020 Oral Pathology Update for Dental Provider"
Topics and Objectives:
Oral Lichen Planus and Lichenoid Lesions
Understand differences between lichen planus and lichenoid lesions

Recognize medications that may cause oral manifestations

Understand transformation rates of lichen planus into carcinoma

Treatment recommendations for lichen planus and lichenoid lesions
Oral and Oropharyngeal Carcinomas
Become familiar with epidemiology and risk factors

Recognize epithelial dysplasia and its transformation into carcinoma

Understand proliferative verrucous leukoplakia (PVL) and its transformation rate

Understand the role human papilloma virus plays in oral carcinomas and oropharyngeal carcinoma

Treatment update and recurrence rates of oral carcinoma
Common Soft Tissue Pathology
Recognize common soft tissue lesions of the oral cavity

Formulate good differential diagnoses for soft tissue lesions

Understand treatment modalities and recurrence rates for each lesion
Common Bone Pathology
Recognize common gnathic bone lesions

Formulate radiographic differential diagnosis for bone pathology

Treatment recommendations for varying gnathic bone lesions
April 3, 2020
Cameron Kuehne, DMD, MS
"TMD Made Easy"
Overview:
What causes people to grind their teeth? Stress, correct? Recent studies have suggested that the airway may be the cause of bruxism in some people. TMD conditions can be induced by bruxism. As more studies continue to be undertaken, we are starting to see that these issues may be connencted. Dr. Kuehne will cover the basics of the anatomy associated with the TM joint, the most commonly seen tmj issues and how to properly diagnose/treat those issues, and how obstuctive sleep apnea is related to TMD.
Learning Objectives:
Basic anatomy of the jaw

The difference between the most common TMD symptoms seen in the dental practice

How to treat these problems

Connection to bruxism and sleep apnea

Case presentations
"Dental Sleep Medicine for the General Dentist"
Overview:
General dentists are in the unique postion of seeing their patients every six months on average. It should be every dentist's responsibility to screen and, when appropriate, treat their patient base for the serious medical condition known as obstructive sleep apnea. Dr. Kuehne will lead a discussion that will include the basics of upper airway anatomy, an overview of the importance of treating obstructive sleep apnea, screening and diagnosing, examination, appliance selection, side effects of oral appliances, and practical pearls for treating obstructive sleep apnea.
Learning Objectives:
Basic anatomy of the airway

How to interpret a polysomnogram

Oral appliance therapy

Titration of the oral appliance

Managing side effects of oral appliance therapy

University of Louisiana at Monroe is designated as an Approved PACE Program Provider by the Academy of General Dentistry. The formal continuing education programs of this program provider are accepted by AGD for Fellowship/Mastership and membership maintenance credit. Approval does not imply acceptance by a state or provincial board of dentistry or AGD endorsement. The current term of approval extends from 9/1/2017 to 8/31/2021. Provider ID# 210146
Would you like to be notified about the next opportunity to participate in this offering?