Focus on Dentistry 2019-Hygienists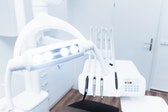 Focus on Dentistry 2019-Hygienists
Focus on Dentistry 2019-Hygienists
Earn Seven Clinical Continuing Education Credits for each seminar.
Register for all three and save!
Early Bird Rate extended to February 8th
Seminar 1 - Friday, February 15, 2019
Alicia Rose Hathorn, DMD
"An Update on HIV for the Dental Team"
Overview:
The goal of this presentation is to provide participants with a foundation of knowledge regarding HIV disease: from its etiology to infection and to the dental treatment of a person living with HIV (PLWH). Participants will be provided with a basic understanding of lab values pertinent to this population and we will discuss those values as they affect the dental team.
Learning Objectives:
Participants will...
Understand lab values associated with HIV disease and know how to apply those values with dental treatment.

Recognize oral manifestations associated with HIV disease and treat the lesions accordingly.

Increase awareness of HIV prevalence in the State of Louisiana.

Be provided with information on the proper referral of patients living with HIV for complex procedures.
Loren Stringfellow, D.D.S.
"Dental Management of Patients with Cancer Including the Effects of Head/Neck Radiation and Bisphosphonate Therapies"
With over a million new cases of cancer diagnosed each year, it is likely that you will see some of these patients in your practice. Chemoradiation and medications can affect the oral cavity and tissues complicating dental treatment. Likewise, preexisting or untreated oral disease can affect the timing of cancer treatments or lead to systemic infections. We will focus on how the dental team fits into the overall plan of cancer treatment.
Learning Objectives:
Participants will understand...
Oral complications of radiation to the head/neck area and bisphosphonate therapies

Location and dosage of head/neck radiation fields

Treatment planning prior to starting cancer therapies

Management of patients currently undergoing treatment for cancer

Oral vs IV bisphosphonates

Long-term effects of head/neck radiation and bisphosphonates

Management and staging of patients with necrosis of the jaw due to radiation or medications
Seminar 2- Friday, March 15, 2019
Mark Kleive, D.D.S.
"Diagnosis and Treatment Planning in the Modern Dental Practice"
Overview:
Dentists and team members strive for simple and effective strategies for diagnosis and treatment planning with their patients. However, current challenges include the patient's lack of awareness of their current health status and dependence on dental insurance.
This course with review the esthetic, functional, structural and biological components of thorough hygiene and doctor exams with particular emphasis on clear patient communication and shared decision making - making "YES" a part of your patient response.
Learning Objectives:
Understand the essentials of diagnosis & treatment planning for achieving occlusal stability

Master the components of the collaborative oral health examination and discovery process

Engage your team to help facilitate the patient's engagement during each and every visit to your practice
Seminar 3 - Friday, April 12, 2019
Thomas Viola, D.D.S.
"Hurts So Good!" Management of Acute Dental Pain and Guidelines for Appropriate Opioid Prescribing"
Overview:
Management of acute dental pain is accomplished through a clinical approach that successfully incorporates opioid and non-opioid analgesics. However, this normally occurs outside the dental office, away from our immediate supervision and we are often faced with the difficult task of managing patient pain while also avoiding adverse outcomes for both our patient and our communities. Thus, it is critical for clinicians to accurately identify the need for pain control and associated risks, and to assess the efficacy of analgesic agents to be administered. This program will provide an overview of effective dental pain management and identification of addiction. Special emphasis will also be given to appropriate practices of prescribing opioids and individualized patient care planning.
Learning Objectives:
Describe the pharmacology and mechanism of action of opioid and non-opioid analgesics.

Identify the intended roles of these analgesics in the treatment of acute dental pain, as well as situations which may preclude their use.

Discuss best practices for prescribing opioid analgesics as part of an individualized patient pain management plan.

Describe techniques useful in recognizing and identifying potential addiction as well as avoiding potential drug diversion.

Explain current protocols for the management and treatment of opioid addiction. Discuss guidelines for proper storage and disposal of unused dosages.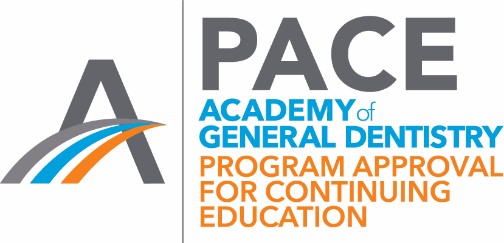 University of Louisiana at Monroe is designated as an Approved PACE Program Provider by the Academy of General Dentistry. The formal continuing education programs of this program provider are accepted by AGD for Fellowship/Mastership and membership maintenance credit. Approval does not imply acceptance by a state or provincial board of dentistry or AGD endorsement. The current term of approval extends from 9/1/2017 to 8/31/2021. Provider ID# 210146
Would you like to be notified about the next opportunity to participate in this offering?