Focus on Dentistry 2018 - Hygienists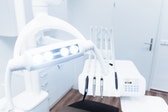 Focus on Dentistry 2018 - Hygienists
ULM's Dental Hygiene Program presents its annual spring seminars.
Earn Seven Clinical Continuing Education Credits for each seminar.
Register for all three and save!
Early Bird Registration open until February 08, 2018
Seminar 1 - Friday, February 9, 2018
Dewitt Wilkerson , D.M.D.
"Integrative Dental Medicine" AGD code 730
OVERVIEW:
The Infection-Inflammation/TMD-Occlusion/Airway-Sleep Apnea Connection
"Integrative Medicine" is a rapidly growing focus in many prestigious medical centers such as The Cleveland Clinic, Duke Medical, Baylor Medical, and Stanford Medical.
The emphasis is on caring for the whole person preventatively, not just treating obvious disease as it occurs. It's the same focus we've had in Dentistry with decay and periodontal disease.
"Integrative Dental Medicine" uses scientific research to discover the golden opportunity we have to expand our influence as true specialists in oral medicine. Did you know there are very common links between bruxism, dental wear & malocclusion, headaches, dysfunctional breathing, sleep apnea, gastric reflux ,"ADHD" and "TMD", that are rarely recognized in the medical community? Would you accept the challenge to learn more about these relationships and how you can help many of your patients, neighbors and family members?
Dr. Wilkerson will provide a detailed checklist that can be easily incorporated into your practice immediately.
He likes to say, "On a great day we save a smile, on an amazing day we save a life."
Don't miss this opportunity to learn the exciting advances in dental medicine from a true leader and expert.
Seminar 2 - Friday, March 16, 2018
Kathy Eklund, RDH MHP
"Infection Prevention & Control 2018: Evaluating Your Compliance" AGD Code 148
OVERVIEW:
The goal of an infection prevention and control program is to prevent health-care associated infections among patients, and injuries and illnesses in healthcare personnel. This presentation will discuss strategies for ensuring compliance with relevant Centers for Disease Control and Prevention (CDC) guidelines, Occupational Safety and Health Administration (OSHA) regulations and other relevant recommendations, regulations and standards. The CDC Summary of Infection Prevention Practices in Dental Settings – Basic Expectations for Safe Care will be used to demonstrate how to monitor and evaluate a site-specific infection prevention and safety program. Companion resources from the Organization for Safety, Asepsis and Prevention (OSAP), will also be shared with participants.
Upon completion of this program, participants should be able to:
·Differentiate guidelines, regulations, standards and best practices.
·Explain the roles and responsibilities of an infection prevention and safety coordinator
·Describe how to integrate CDC guidelines, OSHA regulations and standards into site-specific infection prevention and safety program.
Demonstrate how to evaluate site-specific compliance with CDC infection prevention recommendations for dental practice settings and OSHA Bloodborne Pathogens Standard regulations
Seminar 3 - Friday, April 27, 2018
Mark Livingston, D.D.S.
"Treating the Cardiovascular Patient" AGD code 750
OVERVIEW:
Not all patients are created equal; some dental patients may have medical conditions beyond the state of their pearly whites. Did you know that certain modifications are needed when treating a cardiovascular patient? Dr. Livingston will address everything from normal cardiac function to cardiac pathology; including, ischemic heart disease, valvular heart disease, and congestive failure. He will also discuss the role antibiotic prophylaxis and anticoagulants play in a dental setting as well as emergency training and the importance of positioning and orthostatic hypotension. Sign up today for an important seminar regarding the extra care and attention some patients need that will put your dental practice at the forefront of patient care.
If paying by check, make checks payable to ULM Continuing Education and mail to ULM, Continuing Education, University Library Rm 109, 700 University Ave., Monroe, LA 71209.
Would you like to be notified about the next opportunity to participate in this offering?