First Time Home Buyer Seminar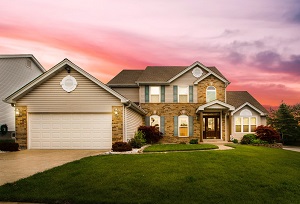 First Time Home Buyer Seminar
Interested in buying a home, but not quite sure where to begin? Well, allow licensed realtor Aaron Hoyle to assist.
Aaron Hoyle has designed a semniar that will guide you through the homebuying process from start to finish. Topics covered will include understanding your credit score and down payment requirements. You will also learn the difference between popular loan programs as well as how to make an offer and negotiate. Join us and allow Mr. Hoyle to take the stress out of homebuying. All particpants will receive contact information so that they may reach out and receive one-on-one assistance.
You will learn...
All of the parties involved in the home buying process (realtor, loan officer, inspector, appraiser, etc)
Credit & deposit requirements for loans
Closing costs
Estimating closing deposit
Up front money (even if it's a "$0 down loan")
Flood zone determinations
Offer/counter process
Estimated closing time
About your instructor...
Aaron Hoyle is a Monroe native, with a background in business negoitations and marketing. He is a licensed Realtor with Vanguard Realty, whose spealities include buyer's agent, listing agent, relocation, and landlord. He is a proud husband and father. When he is not spending time with his family, he enjoys riding motorcycles, attending concerts and sporting events, and playing disc golf.
Seminar cost: $5
Would you like to be notified about the next opportunity to participate in this offering?