Dementia Train-the-Trainer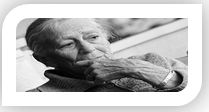 Dementia Train-the-Trainer
Dementia Train-the-Trainer for delivery of 4 or 8 hour mandated employee training.
ULM Continuing Education can provide Adult Residential Care or Nursing Homes with the Dementia Train-the-Trainer certification required to meet the mandates of the LA Department of Health and Hospitals and Act No. 571 of the Louisiana Legislature.

Louisiana Legislature Act No. 571 requires Dementia training for all employees of Adult Residential Care and Nursing facilities. Our Train the Trainer course allows you to provide quality in-house Dementia training for your employees at your convenience. Course is ideal for Administrators, DONs, ADONs, Charge Nurses, Dementia Unit Supervisors, and Social Workers.
Course includes Dementia curriculum as approved by Baton Rouge Community College and instruction on staff development, learning styles, and effective communication with the adult learner.
Applicants must have a 2 year college degree, RN, or LPN. Two years supervising experience is required. Applicants who have not met the minimum requirements will be considered on a case by case basis.
Upon successful completion of the Train-the-Trainer class, trainers are certified to provide Baton Rouge Community College (BRCC) approved Dementia training to employees at employing facility. ULM will issue certificates to each employee trained by a trainer certified through our Continuing Education Train-the-Trainer course at your facility for $15 each.
Minimum requirement: 5 enrolled students to conduct class
**Parking. See instructor for permit.
Would you like to be notified about the next opportunity to participate in this offering?