Dance Series 2020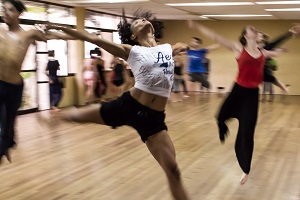 Dance Series 2020
Ever wanted to learn dances like those on "So You Think You can Dance!" or the Broadway stage?
Our Hip-Hop and Afro/Caribbean dance courses are high energy and fun! No formal training is required, just a willingness to learn and work up a sweat. In this two-part series, you will learn how to execute basic dance steps along with choreographed dance sequences.
Hip-Hop, TBD
Afro Caribbean/Modern, TBD

Take one course or both! See registration links below.
Would you like to be notified about the next opportunity to participate in this offering?