Clinical Dental Assistant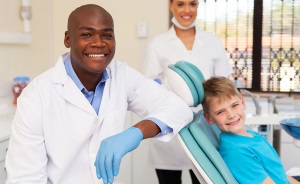 Clinical Dental Assistant
This nationally recognized Clinical Dental Assisting online course prepares the student to become a productive member of a dental team as a Certified Dental Assistant.
The Clinical Dental Assistant Online Training Program provides an overview of the dental profession, dental health and disease, anatomy and physiology, infection control, basic dental assisting, radiology, dental materials, dental assisting in a specialty practice, and dental office management, all of which will prepare you to enter the dental profession as a dental assistant. After you've completed this program, you'll be ready to pursue certification as a dental assistant by passing the radiology and infection control portions of the Dental Assisting National Board* examination. The exam or one or more of its components is necessary in states where registration is required for dental assistants.
Upon registering, you're given six months to complete the program.
CERTIFIED DENTAL ASSISTANT, CDA AND DANB are trademarks of the Dental Assisting National Board, Inc (DANB). This program is not reviewed or endorsed by DANB.
Clinical Dental Assistant Externship!
The 40-hour Dental Externship is only offered to our Clinical Dental Assistant students. The application for the externship is within the program. Students must be at least 80% complete with the program before applying but will also have up to 6 months after completion to apply. The externship is not guaranteed. It is an optional part of the program, but highly recommended training for clinical assistant experience. We will assist accepted externship students in finding local offices that they are interested in. Externship students will need to pass a background check and a possible drug test. They will be asked to purchase liability insurance and be responsible for purchasing this on their own ($40 to $45 for an annual policy). Students will need to provide an updated resume, current CPR certification and proof of current Hepatitis B vaccinations or a current negative test form provided by a doctor, depending on the state or the doctor office that has been selected for the externship. There may be more requirements depending on the state or dental office selected.
For more information or to register please CLICK here or call our office at (318) 342-1030.
Would you like to be notified about the next opportunity to participate in this offering?