Certificate in Brain Health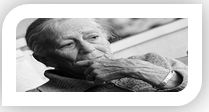 Certificate in Brain Health
You'll gain insights into the amazing brain and learn how to support health and happiness through lifestyle choices that impact this remarkable organ.
The brain is an amazing organ. It receives information through the five senses of sight, smell, touch, taste, and hearing. It's affected by virtually every aspect of our lives, including our moods, our activities, how well we sleep, our stress levels, and the foods we eat. In this innovative certificate program, you'll gain insights into the amazing brain and explore how to support health and happiness through lifestyle choices that impact this remarkable organ.
You'll start by taking a peek inside the skull to get to know the brain itself. You'll learn about the components of this organ to gain a deeper understanding of its structure and function. The program also examines the latest theories about the brain, including neuroplasticity, neurogenesis, and epigenetics.
Then you'll explore a variety of questions about how activities and life experiences can impact brain health and overall wellbeing. Can we program our brains for happiness? How do sleep quality and stress affect our mental and physical health? Can activities such as exercise, play, and even listening to music boost brain health?
Based on recent scientific studies, this program offers techniques and insights about how these and other aspects of life can support the healthy brain. This program is perfect for healthcare professionals and nurses or anyone who wants to better understand how supporting brain health can foster health, happiness, and wellbeing.
Program Benefits:
The Brain Health certificate program offers a multidisciplinary educational experience. Your certificate in Brain Health will distinguish you as a knowledgeable, skilled, and committed professional. This program will:
enhance your professional marketability;
build your skills and competencies;
fulfill continuing education requirements for many professionals
Career Opportunities:
The Brain Health certificate program provides health care professionals and interested individuals in a wide range of careers with the knowledge and skills to effectively meet the needs of a culturally diverse patient and client population. Today, opportunities exist in the fields of nursing, social work, massage therapy, teaching, hospice care, administration, and research. Opportunities also exist within government programs and agencies; public and private institutions that provide health, education, and social services; research centers; special interest groups; colleges and universities; and corporate human resources divisions.
Participants:
This certificate is relevant for registered nurses, nurse practitioners, licensed vocational nurses, practical nurses, nursing assistants, social workers, occupational therapists, recreation therapists, physical therapists, respiratory therapists, administrators, psychologists, marriage and family therapists, dieticians, educators, personal care assistants, volunteers, physicians, physician's assistants, chiropractors, clergy, physical fitness professionals, and interested individuals.
Note: All healthcare providers are responsible for checking the "Accreditation" list to determine if this course awards contact hours for their profession.
Curriculum:
The Brain Health certificate program consists of a total of 7 courses:
The Amazing Brain: Understanding the Basics
Wire Your Brain for Happiness
Music, Sound, and the Healthy Brain
Meditation and Brain Health
Sleep and the Brain: What's the Connection?
Play and the Brain: Why Play Matters to Your Gray Matter
Healthy Lifestyles: How Stress, Nutrition, Physical Activity, Substance Abuse, And Nature Affect Brain Health
Expiration Date: 10/1/2017
For more information or to register please CLICK HERE or call our office at 318.342.1030.
Would you like to be notified about the next opportunity to participate in this offering?