Up, Up, and Away, Drones!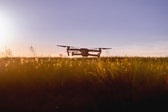 Up, Up, and Away, Drones!
ULM is proud to present Up, Up, and Away, Drones!
A camp for the big kids in your life!
Click below to register and pay! Once campers are successfully registered, please complete an important data form for each camper who will attend.
Your child will spend a week on ULM's campus, learning all there is to know about drones, their components, uses, and types. Mr. Paul Karlowitz will introduce campers to Microsoft ICE PIx4d software and allow them to participate in drone data collection and processing. And best of all, campers will have a hands-on flying experience! Campers must be ages 12 and up!
Would you like to be notified about the next opportunity to participate in this offering?